Den-Jet is a manufacturer of water jetting equipment specialising in producing water blasters for the marine industry. We support the marine world from our production bases in Denmark and Singapore.
Water blasting equipment advantages
Water blasting equipment provides fast and effective removal of deposits from most areas, including cargo holds, top-side tanks, decks, hatch covers, ballast tanks and pipes. Water blasting is the best method to prepare your surface for maintenance: in contrast, hammering and pneumatic tools damage the steel profile and knock salt further into the steel, while dry blasting creates hazardous air quality and disrupt other activities and creates large quantities of waste material.
Water blasting minimises waste, does not disrupt other activities, and removes salt and other residues from surfaces, prolonging the coating's lifespan and leaving a clean surface.
On-voyage blasting provides a reduced docking time and less off-hiring days, therefore ensuring a higher profit. Water blasting provides a better-maintained vessel, thus ensuring the maximum charter-rate.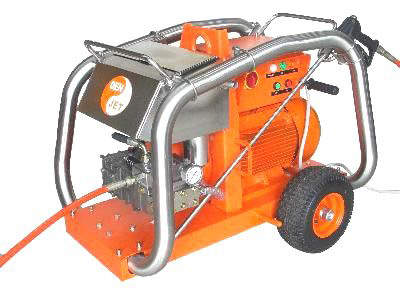 DEN-JET's 50Hz and 60Hz 20hp low flow-rate water blasters range from 350bar to 500bar.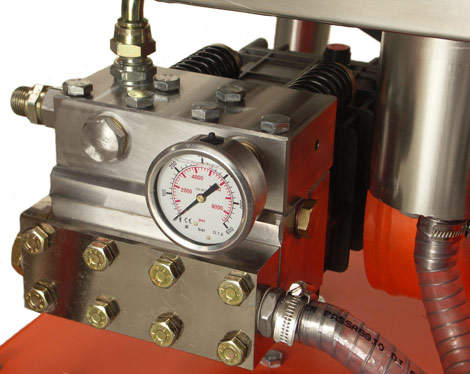 Our CE20 series water blasters have a 20hp or 15kW electrical motor, amperage of 27A, dimensions of 1,100mm x 750mm x 860mm and weigh 290kg.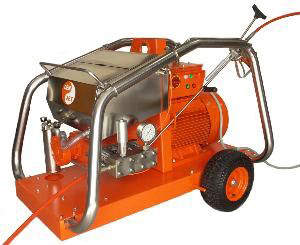 DEN-JET's 50Hz and 60Hz 40hp medium flow-rate water blasters range from 500bar to 1,250bar.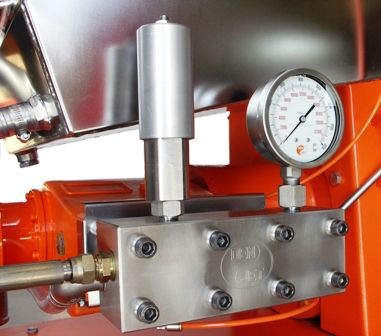 Our CE40 series water blasters have a 40hp or 30kW electrical motor, 55A amperage, dimensions of 1,600mm x 1,050mm x 1,150mm and weigh 630kg.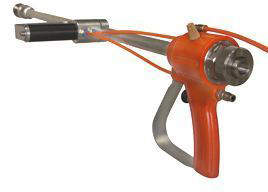 Our 125hp water blasters are available up to 2,800bar.
Water-jetting equipment range
Den-Jet Marine's range of water-jetting equipment helps you provide the highest-possible level of maintenance for your vessels at a cost-effective price: besides our own water blasters, we also supply spare parts and accessories for other water blaster brands at very-competitive rates.
Den-Jet's machines range from 350bar to 2,000bar working pressure and have various accessories (including rotating nozzles, wet-sand blasting attachments and different types of trigger guns). We offer both mobile machines and fixed solutions, featuring pipe installation on deck with quick coupling connections.
The various models are available in both electrical and Diesel versions. The latest versions are also available in EEX version for use onboard tankers and offshore installations. Den-Jet offers two basic lines of models.
CE20 series water blasting equipment specifications
This series have models ranging from 200 bar up to 500 bar
All have a 20hp or 15kW electrical motor, amperage of 27A, dimensions of 1,100mm x 500mm x 860mm and weigh 260kg
CE40 series water blasting equipment specifications
This series of models ranges from 400 and up to 2,000 bar
All models have a 40hp or 30kW electrical motor, 55A amperage, dimensions of 1,600mm x 1,050mm x 1,150mm and weigh 630kg
Den-Jet also have bigger units of 100hp and 160hp in our range at working pressures up to 2,500 bar