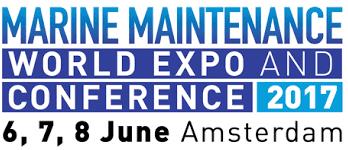 Like last year, Martechnic© will be part of the Marine Maintenance World Expo taking place in Amsterdam from 6-8 June 2017. The trade fair and conference is a meeting place for companies dealing with international maintenance and repair technologies in shipping. Mr. Herholdt from Martechnic© and their partner Goltens Group are looking forward to your visit at booth 4020.
The digital revolution is established in maritime industry, so Martechnic© will present two new devices: Twin Check 4.0 and Iron Check E. Both have been developed to provide innovative technical solutions for a quick on-site assessment of the oil condition.
Martechnic will be showcasing its products at the East Med Marine and Oil and Gas...