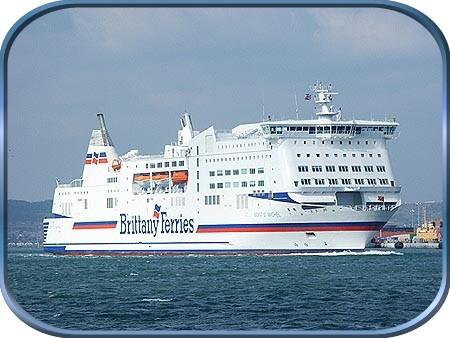 The M/F Mont St Michel is a 174m-long ferry with a capacity of 2,120 passengers.
It is equipped with four main MaK 5,400kW engines, powered by IFO380 fuel. Today more than ever, Brittany Ferries feels that it is important to implement all possible measures in order to be able to limit the environmental impact of its business activity, namely transporting passengers and freight.
The company is always willing to try out innovations within the field of greenhouse gases emissions, and since October 2006 it has been using Xbee biotechnology on the M/F Mont St Michel. A technical monitoring scheme was implemented, including emission measurements performed by the Ascal laboratory.
A first set of measurements was performed on 11 October 2006 during a crossing from Ouistreham to Portsmouth, in order to evaluate the ferry's emissions when powered by IFO 380 without Xbee and to act as a reference. Since 13 October, Xbee biotechnology has been added to the fuel at every bunkering.
Since this time, four sets of measurements have been performed: on 9 November and 13 December 2006 and on 29 March and 18 October 2007. The final two measurements were performed in the presence of representatives from the Direction Nationale des Affaires Maritimes (French National Maritime Authority) who confirmed that there was 'a trend towards a reduction in emissions observed in comparison to the initial condition of the vessel without Xbee, and this was particularly noticeable with regard to particulates' (a reduction of up to 40%).
The following variables were measured: oxygen (O²), carbon dioxide (CO²), carbon monoxide (CO), volatile organic compounds (VOC), nitrogen dioxide (NOx), sulphur and particulates (SO²).
For the complete report, visit the Xbee website.