Emerson Automation Solutions
Marine Operation Control and Monitoring Solutions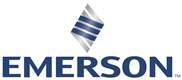 Emerson provides marine control and monitoring solutions to improve uptime, productivity, precision and safety of ships, including cruise vessels, bulk carriers, and tankers.
Safe and economical tanker systems for ships
Tanker systems and solutions from Emerson are designed to transport bulk liquids in a safe and cost-effective way without affecting the environment.
Emergency equipment back-up and dependable liquefied natural gas (LNG) radar-based custody transfer subsystems are available to enhance safety on LNG carriers in compliance with safety and environmental regulations.
Emerson's LNG solutions have been used worldwide to provide high profitability and optimum operations while ensuring safety on-board.
Marine automation platforms can be integrated with a number of solutions, including fuel management, cargo monitoring, and valve remote control.
Monitoring systems for vessel tank levels and fuel management
Emerson offers the electro-pneumatic system and pressure-based level transmitter solutions for ship tanks, which are a low-maintenance application for draft measurement and void space monitoring along, as well as calculating ballast and service tank levels.
The integrated control and monitoring system provides ships with precise real-time data and a review of fuel, engine and vessel performance to help vessels meet environmental regulations. The fuel management system integrates data collected from the complete vessel fuelling system from bunkering to usage.
Systems for measuring ship operations and cargo levels
Auxiliary measurement systems provide ships with monitoring for ship engines, power management, pump and manifold control, as well as pressure and temperature. Systems can be integrated into existing equipment on-board to enhance operations, surveying draft, trim, and heel parameters.
Emerson's cargo monitoring systems use radar gauges to provide ship operators with accurate data on cargo levels, integrated with a diagnostic tool. The Emerson service team is available 24/7 to provide support for any issues that may arise.
Marine valve control and custody transfer systems
There are a number of bespoke valve remote control solutions available for hydraulic, electro-hydraulic, electric and pneumatic applications. These help deliver improved operations and costs savings, ensuring ships comply with environmental regulations.
The dual-radar Rosemount™ custody transfer system uses a single pipe and antenna to record LNG data with an overflow alarm, providing accurate data and uninterrupted system uptime.
Emerson's alarm monitoring system allows users to observe ship engines, generators and other service systems to avoid disruption and identify abnormal operations. This avoids damage being caused to ships, resulting in dangerous situations for crew and the cargo, as well as repair costs.
Offshore and marine system management solutions
Emerson provides with fuel management, level measurement and valve remote control solutions that are essential for reliable performance of systems and equipment on-board supply, floating production storage and offloading (FPSO), and offshore platform vessels.
Offshore and marine solutions can help ships carry out projects, building phases and operations without failing systems causing shutdowns and affecting production and efficiency.
Services range from routine maintenance to emergency part replacement to ensure systems operate reliably. All equipment provided by Emerson is tested to ensure full operation in adverse weather and harsh offshore conditions.
Emerson Automation Solutions Images
Press Release
Emerson has completed its multi-year, $90m (£64m) automation project to provide technology and support to the BP floating production, storage and offloading (FPSO) vessel in the North Sea.
Read more
Emerson Automation Solutions