UralGRIT
Blastcleaning Abrasives for Surface Cleaning
UralGRIT is a group of companies specialising in the production of abrasive grit metals such as copper and nickel slag from non-ferrous metallurgy waste suitable for the shipping industry.

Address
620010, Yekaterinburg,
Alpinistov st 57,
Russia
Phone
UralGRIT is a group of companies specialising in the production of blastcleaning abrasives from copper and nickel slag.
Founded in 1988, the companies have three production sites in the Ural region of the Russian Federation.
UralGRIT's abrasives are used for cleaning metal surfaces of rust and old paints, with air blasting equipment.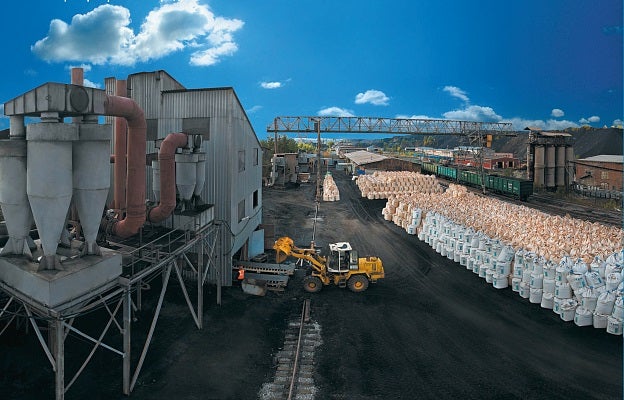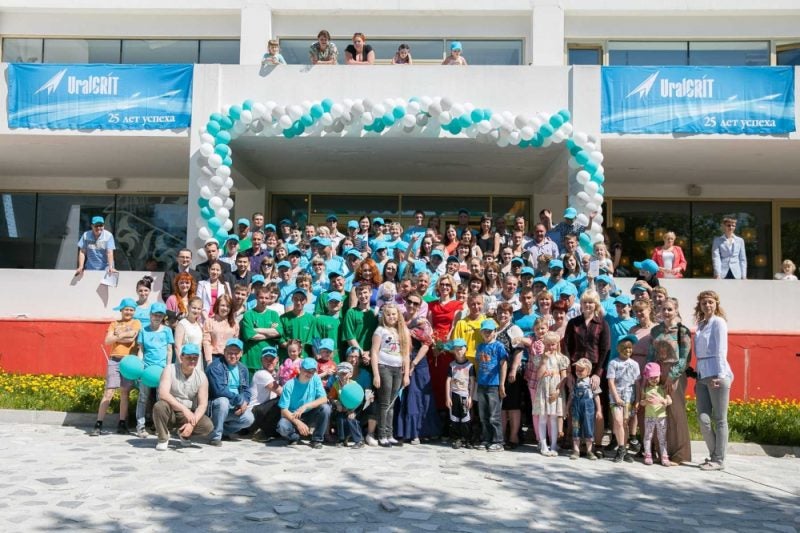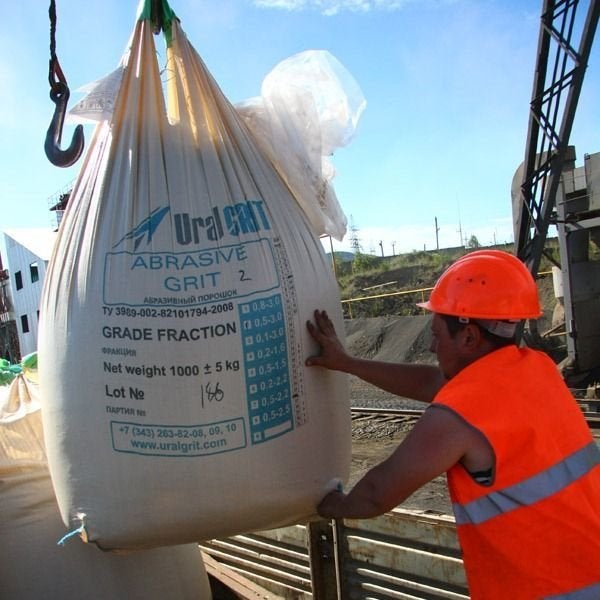 Blastcleaning abrasives for cleaning metal surfaces
UralGRIT's abrasives can treat a range of metal surfaces: internal and external vessel areas of ships, oil and gas reservoirs, bridges, power line supports, pipelines, oil platforms, parts of vehicles and many other industry surfaces.
The abrasives have are sharp-angled (grit), so they can provide faster and more thorough cleaning compared with round abrasives.
Export blastcleaning abrasives with international compliance
UralGRIT's product facilities manufacture abrasives that are certified according to international quality standards.
Abrasives comply with ISO-11126 for non-metallic abrasives, which allows the company to participate in tenders for the supply of products to state enterprises and international corporations.
Around 10% of products are exported. Between 2015 and 2020, abrasives were delivered throughout Lithuania, Latvia, Estonia, Italy, Germany, Azerbaijan and Georgia.
UralGRIT has supplied blastcleaning abrasives for a number of facilities in Russia. Some of those in the maritime sector include the Aurora cruiser, Akademik Fedorov research vessel, Yermak icebreaker, the Yamal nuclear icebreaker. Abrasives were used for a number of other industry-wide projects, including social objects, sports stadiums and airports.
UralGRIT can cooperate with a range of logistics, trading and manufacturing companies for transportation and distribution of products. The company can also collaborate with shipbuilding or ship repair companies, manufacturers of metal structures, and construction and design schools.
UralGRIT's packing
UralGRIT supplies the materials in the following forms:
Flexible intermediate bulk containers (FIBC) with a loading capacity of 1t

Three-layer durable paper bags weighing 50kg and 25kg
FIBC are polypropylene bags with two lifting loops, made of a three-layer polypropylene yarn stabilised with special additives to prevent the effects of ultraviolet radiation, with a polyethylene liner for tightness.
Protective storage
Storing in FIBC protect products during transportation and during loading / unloading but they are not intended for long-term storage of products. The temporary storage period is one year, with loaded containers placed in warehouses, under a canopy or in open areas.
When storing, open areas should have a smooth coating free of sharp objects and water, pallets or laid boards (flooring) and ensure space for cargo mechanisms for loading / unloading containers into vehicles.
Loaded FIBC that are stored in open areas for more than three months are recommended to be protected from the adverse effects of the environment such as precipitation and solar radiation with a covering tent or cover. Containers should be stacked in no more than three tiers.
For more information on blastcleaning abrasives of UralGRIT, fill out the enquiry form on this page.
UralGRIT
620010, Yekaterinburg
Alpinistov st 57
Russia



Telephone Number




Email Address




Links