Jensen Hughes
Fire Protection and Life Safety Services for the Maritime Industry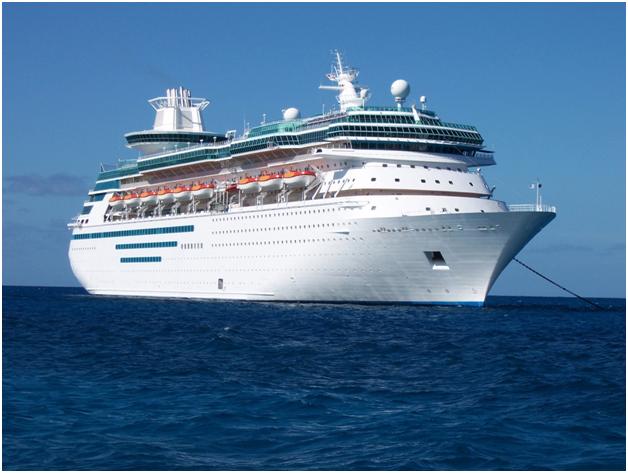 JENSEN HUGHES provides fire protection design, research, and development services for military and commercial marine clients.
The company has extensive experience in fire suppression, material flammability, structural fire resistance, firefighting training, and fire hazard and risk assessment.
Fire investigations and forensic services for marine vessels
JENSEN HUGHES understands the unique characteristics of marine vessel construction and fire protection systems, and is uniquely qualified to provide forensic and scientific support for fires on marine vessels.
The company is experienced in carrying out fire investigations (origin and cause) for cruise ships, private vessels (cruisers, sailboats, luxury yachts and large tanker vessels), and ship / boat yards, including high-rack pleasure boats (boatels).
Performance-based designs for fire protection
Larger cruise liners have presented unique fire protection challenges. Specifically, newer cruise ships represent floating high-rise buildings with five-deck mezzanines running through the centre.
The demand for larger, faster and more luxurious ships have made legacy prescriptive type codes obsolete. The International Maritime Organization (IMO) recognises these deficiencies, and is now allowing more performance-based designs in comparison to the legacy prescriptive approach.
JENSEN HUGHES has experience in developing cost-effective fire protection alternatives and trade-offs to keep up with new industry-related technologies.
Fire hazard analysis services
The company offers shipwide fire hazard analysis (FHA) services for a range of vessels.
FHAs include assessments of the fuel loadings, potential ignition sources, and active and passive fire protection systems and techniques deployed on ships.
JENSEN HUGHES also identifies high risk areas / spaces, where additional precautions need to be implemented. These areas include pyrotechnics storage areas for celebrations and theatres, as well as storage areas for weather deck plastic furniture and cushions on cruise ships, and machinery spaces / fuel storage tanks and ordinance on US Coast Guard and Navy vessels.
Deficiencies in a number of installed systems were also identified and remedied.
FHAs have been previously performed on Crystal Cruise Lines Fleet, the US Coast Guard's National Security Cutter (Legend Class), and the US Navy's joint high-speed vessel (JHSV).
Fire protection research and development
The company's R&D personnel have extensive experience conducting research and development in all areas of marine fire protection, and have developed the fire and smoke simulator model (FSSIM) for predicting fires on ships.
JENSEN HUGHES's FSSIM has been successfully applied to predict fire and smoke spread for aircraft carriers, troop transports, destroyers, cruisers, and other naval vessels.
Development of approved fire protection standards
JENSEN HUGHES's experts have been advisers to the US Delegation of the IMO subcommittee on Fire Protection since the early 1990s, making major contributions to the development of standards for shipboard fire protection.
In 2003, the company was awarded the prestigious Royal Institution of Naval Architects Lloyd's Register Safer Ship Award.
JENSEN HUGHES's research into water mist and gaseous fire protection technologies lead directly to current IMO test methods and Safety of Life at Sea (SOLAS) regulations.
Press Release
Aon Fire Protection Engineering Corporation (Aon FPE) has been acquired by JENSEN HUGHES.
Read more
Jensen Hughes
3610 Commerce Drive Suite 817
Baltimore
Maryland 21227
United States of America
Michael J Ferreira, PE (VP: Development, Aviation and Transportation Services)
+1 410 737 8677 x 10217
+1 410 279 4874 (cell)
mferreira@jensenhughes.com
www.jensenhughes.com