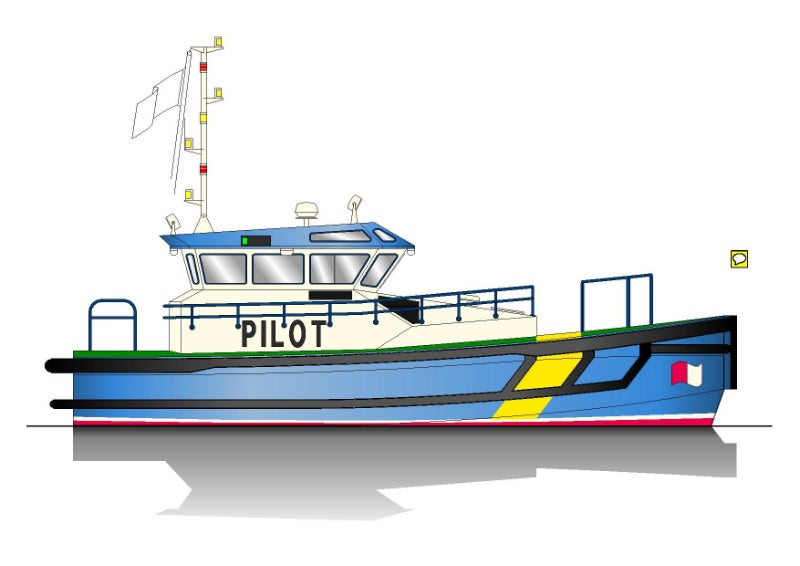 Macduff Ship Design are pleased to announce a new contract for the design of a 12.75m pilot vessel for ABP Ayr. The vessel is to be built by Macduff Shipyards with Macduff Ship Design providing a full design and steel cutting package.
The vessel design is the result of a long development process to ensure a vessel that suits the varied requirements of a busy small port operation and will be based at ABP's Port of Ayr whilst providing pilotage support to neighbouring Troon.
The design combines the requirements for pilot duties along with a robust character to allow it to conduct vessel assist operations and workboat duties, which are of utmost importance in smaller ports with only one harbour vessel.
Final detailing is underway with hull construction due to start in January with handover scheduled for November 2017.
The vessel will measure 12.75m LOA x 4.5m beam x 2.55m deep. She is fitted with a twin John Deer engine package with main engines coupled to ZF gearboxes, driving fixed pitch propellers supplied by Teignbridge propulsion. The steering system is to be supplied by Wills Ridley.
All three parties involved in the contract are delighted that the contract won through competitive tender is being both designed and built by Scottish companies showing a huge vote of confidence in the Scottish shipbuilding industry.
Macduff Ship Design provides naval architecture and marine consultancy services for commercial and fishing vessels. 
Macduff Ship Design completed work on the 90ft Atlantic Titan fishing vessel, which was delivered to Canada.