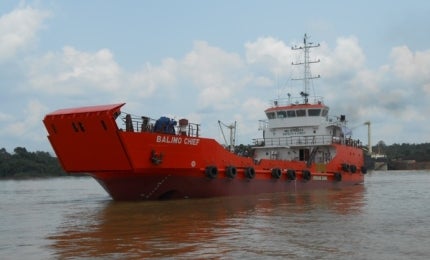 Mega Salutes Ship Design is a leading provider of ship design consultancy and marine services.
Offshore and commercial ship design services
Mega Salutes provides cost-efficient and high-quality designs of tugs, landing crafts, high-speed crafts, offshore vessels, crew boats, pontoons and barges.
The company offers a wide range of ship design and naval architecture services, including basic / contract design, detailed design, hull / structural analysis, production design and project management.
In addition, Mega Salutes specialises in optimising vessel performance using the latest available technology. The company keeps its designs simple but efficient for stability, streamlined fast building and refitting. Its trained and dedicated team develops appropriate designs according to the needs of the client.
Tug boats for marine applications
Mega Salutes develops a comprehensive range of tug designs, including:
16m / 22.9m tug
23.95m twin-screw tug
27.5m / 30m shallow draft tug
32m harbour tug
32m escort tug
32m ocean towing tug
34m pusher tug
Landing crafts
Mega Salutes has vast experience in various size landing crafts (deep sea and shallow draught operation) are designed according to the client's requirements, and fully compliant with all international classifications.
Offshore supply vessels
Mega Salutes Offshore has been implementing the experience and innovative concepts of its research team to create a wide range of offshore supply vessels (OSVs). The company's offshore vessels include:
45m anchor handling tug (AHT)
55m utility vessels
61m / 65.8m anchor handling tug supply (AHTS) vessels
88m platform supply vessels (PSV)
88m offshore carriers
Crew supply and high-speed crafts
Mega Salutes offers designs for wide range of crew supply / rescue, general purpose for offshore operation. The company produces 41m / 52m crew boats and 40m general purpose vessels.
Barges and pontoons
Mega Salutes has designed a variety of deck cargo barges and pontoons for all kinds of maritime delivery / transfer operations.
Ranging from 54m to 100m in length, the company's deck cargo / oil barges accommodate all kinds of maritime operations.
Marine engineering
Mega Salutes are also providing marine engineering services such as:
Bollard pull
Ship lightship survey and inclining test
Vibration and noise assessment
Third party surveying
Heavy lift services
Marine hardware supply
Commissioning and sea trials
Ship brokerage
Through collaborations with shipyards, Mega Salutes also operates as a shipbroker, promoting and marketing its vessels being built by the yard.
Basic / concept design
The company provides ready-to-build design packages for shipyards /owners, minimising timelines and eliminating any production related issues.
General services
Mega Salutes also helping owner to prepare individual drawings and manuals such as:
Safety and fire control plans
Cargo securing manuals
Design digitalisation.
Shipboard marine/ship oil pollution emergency (SOPEP)
International Maritime Dangerous Goods (IMDG) plans
EEDI calculation and SEEMP
Intact and damage stability calculation (probabilistic and deterministic)
Hull modelling and testing
Production drawing
About Mega Salutes
Mega Salutes Ship Design has established itself as a marine design and consultancy company in South East Asia. The company also assists shipowners in finding the right shipyard in South East Asia with excellent build quality and economically viable solution.
Alexander Sannikov is a diesel-electric icebreaker designed by Aker Arctic Technology being built by Vyborg Shipyard on a special order. The vessel was named after the departed head of oil refining directorate Gazprom Neft. The keel laying ceremony of the vessel took place on 3 November 2015.
Mega Salutes Ship Design
Level 3, SL 7
Section 66, Lot 2133
Jalan Utama, Kuching
Sarawak, 93450
Malaysia