Ramsay Marine
Marine Fabrication Services and Equipment

Address
999 Suite 1,
West 17th Street,
Riviera Beach,
FL 33404,
Other,
United States of America
Phone
Ramsay Marine, a complete marine service provider, is located on the eastern seaboard of south Florida, the US.
Ramsay Marine's marine services include mechanical services, welding, fabricating, machining, hydraulics, laser alignments, optical alignments, piping services, hull repairs, maintenance, engine and generator repairs and replacement, exhaust repairs and fabrication, running gear services, cutlass bearing services, plumbing, tanks, heads, sea chests, sea cocks, through hulls, struts, TIG welding, stick welding, MIG welding, aluminum welding, steel welding, stainless-steel welding and CuNi welding.
Marine digital laser and optical alignments
At Ramsay Marine Mechanical Services, marine laser alignments are critical. A misaligned shaft can cause havoc on a boat in so many ways. Misalignments often cause extremely expensive damage to many components of a boat, from wearing out cutlass bearings to the increased load on both the engines and transmissions.
These are often the source of premature failure of those systems, not to mention the dissatisfaction you feel with the amplified vibrations and increased service bill you receive to replace the failed components.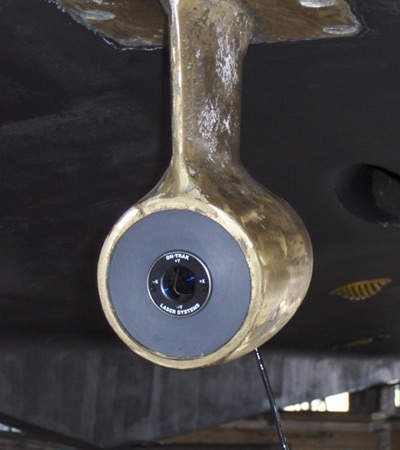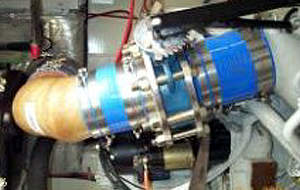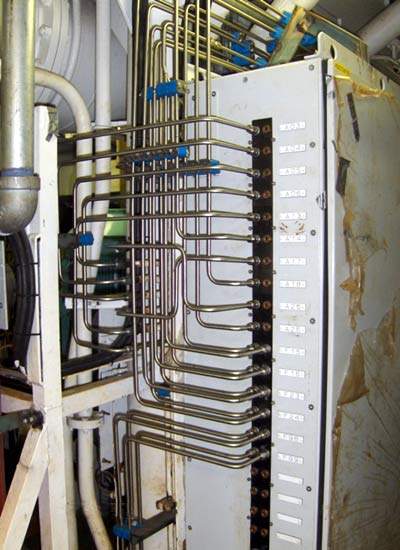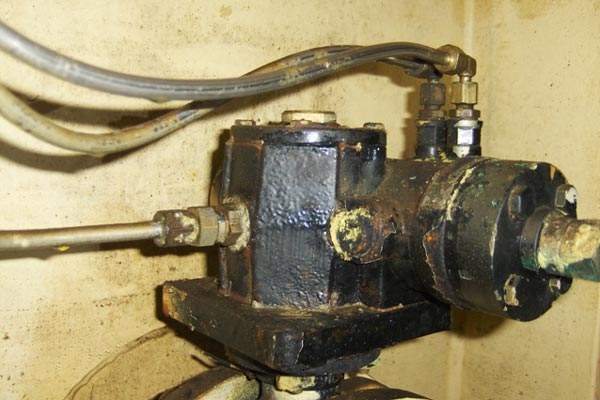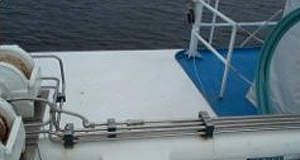 Ramsay Marine offers state-of-the-art digital laser aligning as well as optical aligning. The methods we utilise to ensure correct alignment from the transmission to the propeller are second-to-none. We do not measure in fractions of an inch but rather thousandths of an inch, making certain that the critical shaft alignment is correct in your boat, saving you both time and money.
Marine fabrication services and fabrication repairs
At Ramsay Marine, "no problem" is what you are going to hear when you ask us to perform custom fabrication for you. Ramsay Marine has great expertise in all aspects of marine fabrication, from the initial design process to the finished product. We are the company more and more people look to for unmatched quality, precision, and complete perfection.
No job is ever looked at as being too small or large, and every task is treated with the same passion and desire for excellence. Contact us with your fabrication needs and we will gladly assist you.
Marine hydraulics services
Ramsay Marine will tackle any marine hydraulics job, from a steering ram or trim tab to design and installation of main propulsion systems, using the latest electronic technologies and marine hydraulics.
Our latest project was the installation, pigging, flushing, pressure testing, connection, and operation of a marine hydraulic ballast-valve system which we incorporated into thousands of feet of piping on a transport ship for the Grand Bahama shipyard.
Marine multi-core hydraulic tubing projects
On projects for marine multi-core hydraulic tubing, Ramsay Marine has proven once again that its crew delivers on-time no matter what the difficulty.
Founder Richard Ramsay is particularly proud of his team's accomplishments on a marine multi-core hydraulic tubing project that was completed in September 2009. In very poor weather conditions they removed and installed thousands of feet of multi-core hydraulic tubing for the ballasting valves on a container ship in dry dock at GB Shipyard in the Bahamas.
Marine plumbing and piping systems
Ramsay Marine has vast experience in marine plumbing and piping systems, from large-scale fabrication and construction in refineries to live well systems in sport fishing boats. We have the knowledge to properly install any plumbing or piping system you need.
From initial discussion and conception to finalized drawings and finished systems, you can be assured Ramsay Marine is going to complete the job correctly the first time, and to the standards that have made it a leader in the industry.
Ramsay Marine also stocks a full line of tubing and piping for do-it-yourself repairs, including:
Aluminum tubing and piping
Brass tubing and piping
Copper-nickel tubing and piping
Fiberglass tubing and piping
PVC tubing and piping
Black water tubing and piping
Fresh water tubing and piping
Stainless-steel tubing and piping
Steel tubing and piping
Cooling systems
Fuel systems
Connections
Valves
Mobile marine service trailers
Ramsay Marine provides mobile service trailers, bringing our marine mechanics, welders, shop, tools, craftsmanship knowledge and expertise to you. We are geared for and insured to serve any client anywhere in the world.
Ramsay Marine Mechanical Services, Inc.
999 Suite 1
West 17th Street
Riviera Beach
FL 33404
Other
United States of America



Telephone Number




Fax Number




Email Address