Sapa Mass Transportation
Aluminium Profile Welding and Machining

Address
100 Wildoak Drive,
Daphne,
AL 36526,
Other,
United States of America
Phone
Sapa Mass Transportation (SMT) is a world leader in the production and supply of aluminium profiles to the marine industry, specialising in:
Custom profiles
Friction stir welding (FSW)
Machining
SMT is a strategic business segment of Sapa Profiles, part of the Sapa Group, an international specialist in the production and supply of aluminium.
A leading supplier to the global marine industry, SMT works in partnership with customers to develop and deliver innovative solutions based on extruded aluminium profiles. The company offers a range of value-added services including FSW, machining and surface treatment.
Aluminium profiles
At SMT, our aim is to deliver world-beating products. Our production facilities in Europe and North America produce a wide variety of profiles from 6000 series alloys, including 6005, 6005A, 6060, 6061, 6063 and 6082.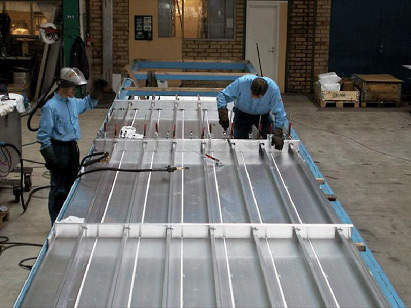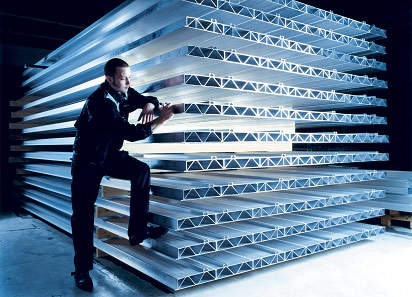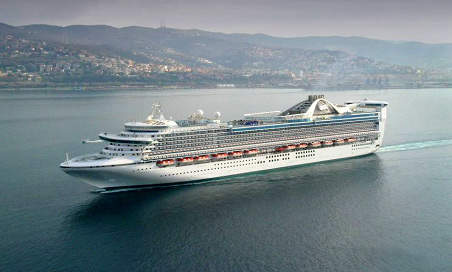 We have the capability to supply anything from simple, solid shapes to complex multi-hollow profiles in dimensions up to 620mm wide x 50mm thick (24.4in x 2in) in a rectangular profile or 350mm (14in) in a square profile. Extrusions range from a minimum wall thickness of 2mm (0.078in) to a maximum of 16mm (⅝in).
Friction stir welding (FSW)
Over the past ten years, SMT has invested heavily in FSW, a friction welding technique developed and patented by the Welding Institute of Great Britain. In 1996, SMT pioneered the use of FSW as a jointing method on an industrial scale and today the company is a world leader in FSW use, offering its customers jointed panels up to 26m long and 3.5m wide.
FWS offers:
A simple process that delivers tight and high-strength joints
Minimal impact of heat on the material with low heat stress in both the material and flat surfaces
Good mechanical properties: the production process involves few, easily controlled variables which allow tight tolerance values
Certified welded joints
The FSW technique results in joints with high-strength values without inclusions or impurities, and tensile tests have demonstrated that the welds are almost entirely stress-free.
Using a range of techniques such as bending tests and X-ray examination, SMT's welded joints have been independently tested by Det Norske Veritas (DNV), which has approved the process for demanding railway and marine applications. SMT is also certified by ABS, Bureau Veritas, Germanischer Lloyd, Lloyd's Register and RINA.
Complete deck or bulkhead panels
In today's economic climate, ship builders are constantly looking for weight and production savings to improve a vessel's quality and efficiency. Working with our customers and using a combination of our extrusion technology and FSW techniques, SMT is helping to achieve these goals.
Combining large extrusions and FSW, SMT supplies deck panels up to 14,000mm (46ft) long by 3,000mm (10ft) wide. In order to streamline your production process, SMT adds value by supplying deck or bulkhead panels that are fully complete and ready for installation into your vessel.
About SMT and the Sapa Group
SMT supplies cost-effective, custom marine equipment to builders of cruise ships, mega yachts, military vessels and fast ferries. The company provides access to the worldwide resources of the Sapa Group, which has 40 production facilities in 18 countries. Combined with an in-depth knowledge of the specific requirements of the marine industry, this gives SMT an unrivalled capability to deliver precisely the solutions our customers need, where and when they need them.
Swedish Office
Sapa Mass Transportation
PO Box 72
S 612 22 Finspong
Other
Sweden
Sven Lundin (sales manager)




Telephone Number




Fax Number




Email Address




Links
Sapa Mass Transportation
100 Wildoak Drive
Daphne
AL 36526
Other
United States of America
Chris Moyle (marine key account manager)




Telephone Number




Fax Number




Email Address