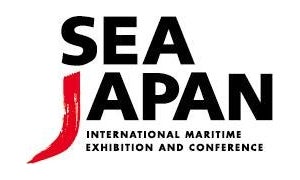 On 9-11 April, DESMI Ocean Guard participates in the SEA-Japan 2014 exhibition in Tokyo. We look forward to meeting with our current and future clients, suppliers and anyone else who is interested in ballast water treatment. Please visit us in booth 2H-53, where we will display our products, including a RayClean UV-unit, capable of treating 300m³/h of ballast water.
We are also happy to announce that on 24 March we received confirmation of an order for four additional RayClean systems for Taizhou Sanfu shipyard in China. This brings the order up to a total of eight RayClean-300 systems, with the option for another eight in future.
"We look forward to meeting with our current and future clients."
DESMI Ocean Guard AS was established by A.P. Moller-Maersk AS, DESMI AS and UltraAqua AS in 2009. The company is located in Aalborg, Denmark, and focuses on the development and sales of systems for the removal of living organisms from ballast water discharged by ships. The company has already developed one IMO type-approved and US Coast Guard AMS-accepted product, the OxyClean system. Currently, the required type-approval testing for the new RayClean system is being finalised, and type-approval is expected within the coming months.
DESMI Ocean Guard now presents a line of new and smaller ballast water management systems (BWMS) that completes a full range of BWMS.
Systems must start up and run reliably and also treat the water in accordance with the IMO and USCG standards.
It is of utmost importance that the crew has been familiarised with water management systems and has enough knowledge to operate and maintain the system.