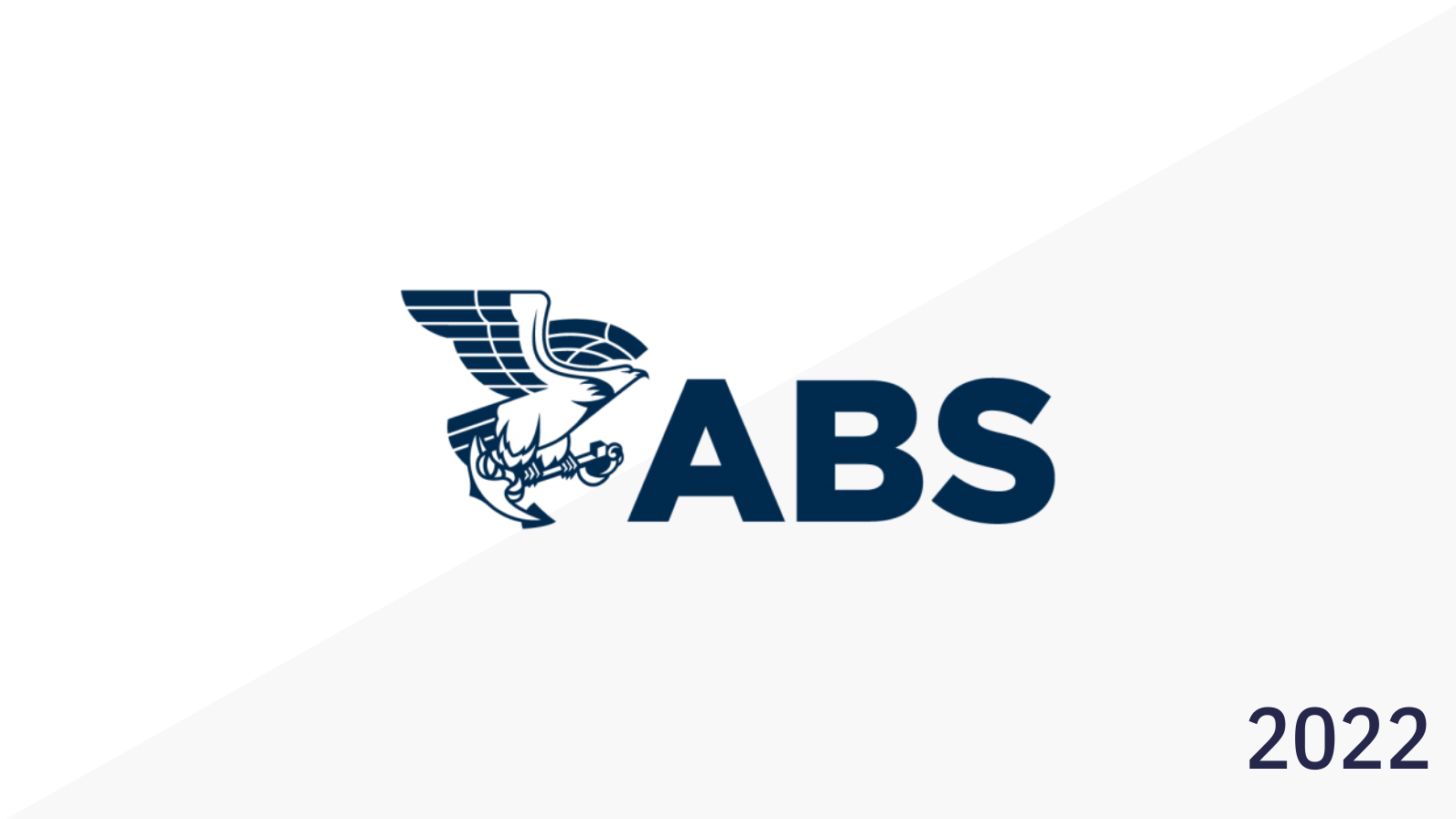 American Bureau of Shipping (ABS) is a American maritime classification society recognized for Business Expansion, Environmental and Innovation in the 2022 Ship Technology Excellence Awards.
The institution worked on a number of interesting projects during the research period including several collaborations. Highlights include a project to create a new commercial vessel, the Advanced Rotortug (ART), using an end-to-end 3D design process, the first commercial US vessel to be designed, produced and verified using only 3D models. The institution also entered into a collaboration to develop designs for a 70,000 CBM very large, liquefied CO₂ (LCO₂) carrier, the project involves the development of carbon capture utilization and storage (CCUS) technology that will eventually require bigger ships for CO₂ transport than those currently deployed in the industry. Other design project included a collaboration on designing a methanol-powered bulk carrier.
ABS also worked on several innovative projects including testing additive manufactured (AM) spare parts, as parts produced by AM or 3D printing were deployed on an oil tanker; and a collaboration for the application of autonomous ship capabilities and real-life trials for autonomous ship technologies.
The institution has also been focusing on environmental projects such as introducing a comprehensive digital sustainability solution, named Environmental Monitor, to help shipowners accomplish their sustainability goals, an essential part of its My Digital Fleet risk management platform. The institution also signed a collaboration agreement with another company for installing the ABS Environmental Monitor digital sustainability solution across 31 of the company's vessels; and a trilateral agreement for the development of technical guidance for green hydrogen production from offshore platforms.
ABS has also been working on providing advice on the evaluation of the effect of emission reduction, a project with other companies which aims to minimize greenhouse gas (GHG) emissions from ships by using a battery-hybrid system to improve vessel design and aid ship propulsion; as well as the institution upgrading its risk management platform with AI chatbots, functioning as a virtual fleet manager, supporting users with fleet tracking information.
Company Profile
American Bureau of Shipping (ABS) is committed to setting standards for safety and excellence as one of the world's leading classification organizations. In a constantly evolving industry, ABS works alongside its partners tackling the most pressing technical, operational and regulatory challenges so the marine and offshore industries can operate safely, securely and responsibly.
Positioned in 200 offices in 70 countries around the world, the ABS network of surveyors, engineers, technical specialists and support staff are committed to helping its members and clients achieve success.