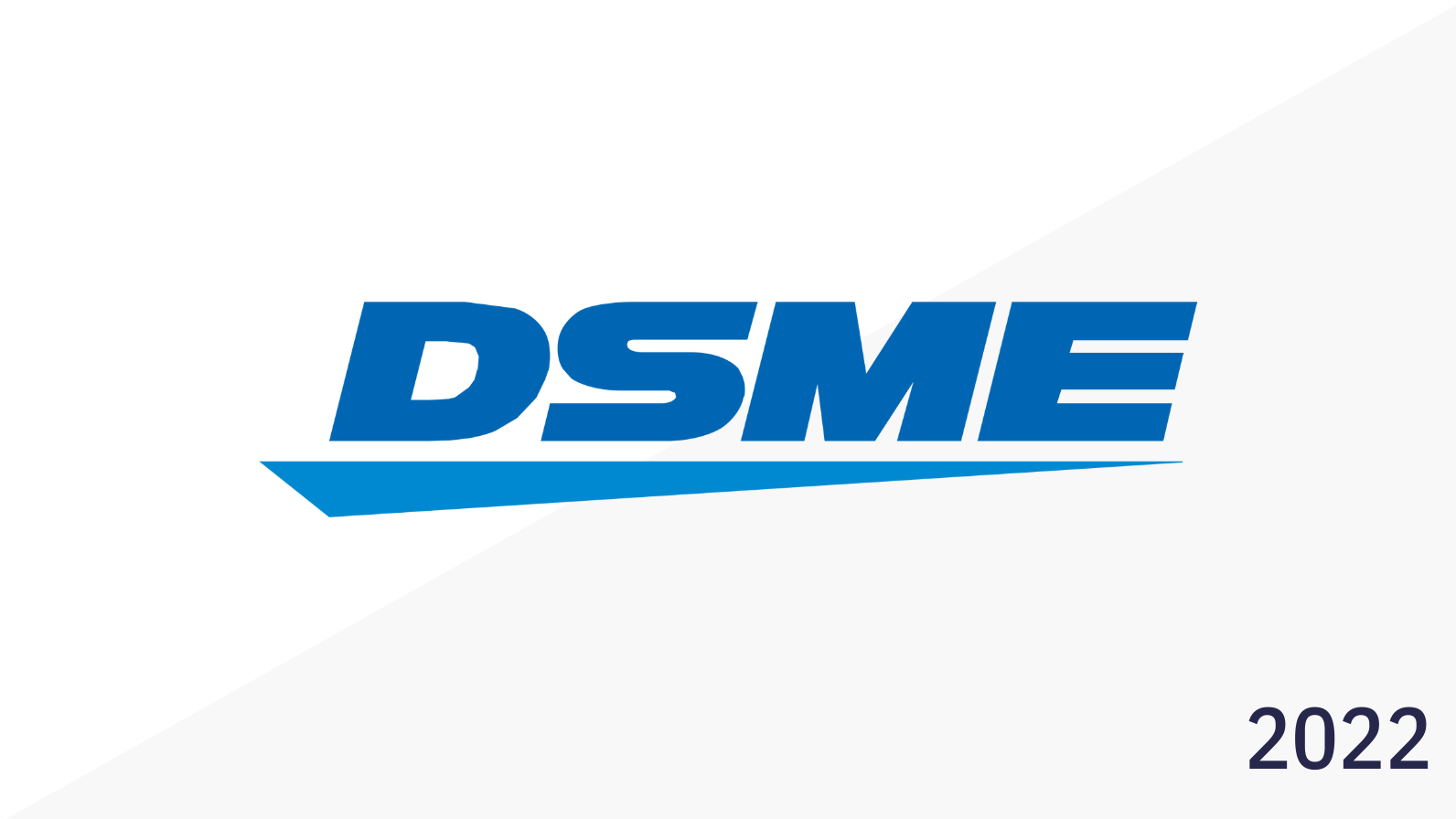 Daewoo Shipbuilding & Marine Engineering (DSME) is a South Korea headquartered shipbuilder and supplier of naval services that is recognized for Business Expansion, Environmental and Innovation in the 2022 Ship Technology Excellence Awards.
The company has been securing orders for the production of carriers of various types, both for gas carriers as well as cargo carriers such as an order for $1.73bn for ten very large crude carriers, $166.5m for two dual-fuel LPG carriers and $195m Hyundai LNG carrier order as well as several others.
DSME has also been involved in the development of a Cryo-Powered Regas system for a floating storage and regasification unit, which will help reduce the environmental impact for FSRUs. The company has also been working on developing a new carrier design that will increase operational efficiency and will be a 70,000 CBM very large, liquefied CO₂ (LCO₂) carrier.
Company Profile
Daewoo Shipbuilding & Marine Engineering (DSME) is a shipbuilder. It manufactures offshore structures and ships. It manufactures commercial ships and offshore structures for oil and gas exploration and production industries. 
The company's commercial ship product portfolio includes oil tankers, liquefied petroleum gas (LPG) carriers, ore carriers, passenger ferries, liquefied natural gas (LNG) carriers, roll-on roll-off carriers, and bulk carriers. DSME's offshore structures include drill ships, fixed platforms, drilling rigs and floating production storage and offloading (FPSO) vessels. It also builds naval vessels such as rescue ships, submarines, and destroyers. It also constructs specialty vessels such as submarines, destroyers, battleships and submarine rescue vessels.
The company has operations in the UK, Norway, Angola, Greece, the US, Indonesia, the UAE, Singapore, Japan, and Brazil. DSME is headquartered in Gyeongsangnam-do, South Korea.