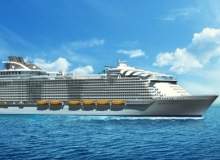 While some cruise lines are slowly becoming greener, it seems the industry still has a long way to go. According to a report by environmental network Friends of the Earth (FOE), which graded 167 cruise ships operating worldwide, more than 40% of the ships still rely on 35-year-old waste treatment technology and this resulted in more than a billion gallons of sewage being dumped in the ocean last year.
The findings are part of FOE's 2014 Cruise Ship Report Card, which compiles federal data analysed by the organisation in a scoring system and aims to help vacationers decide which cruise to take based on a ship or line's environmental and human health impacts.
But even more worrying than the number of lines still relying on decades old sewage treatment systems is that all 16 of the cruise operators graded in the report – in a complete turnaround from the cooperation and transparency they'd exhibited over the last couple of years – refused to respond to FOE's requests for information about their environmental practices, point blank, in 2014.
This is despite the fact that some operators have made great strides when it comes to environmental performance. Disney, for example, which came out on top in 2014's report card, performed excellently across the board (if it wasn't for its Transparency grade, it would have received an overall A), while others – including Royal Caribbean, Celebrity, Norwegian, Cunard and Seabourn – did particularly well in the sewage treatment category, scoring As.
So how is the report card compiled, what do this year's results tell us about the reality of cruise lines' environmental practices and will the 2014 edition encourage more transparency from the industry? Elly Earls meets the woman behind the report, the director of FOE's Oceans and Vessels programme Marcie Keever, to find out.
How well do you really know your competitors?
Access the most comprehensive Company Profiles on the market, powered by GlobalData. Save hours of research. Gain competitive edge.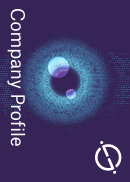 Company Profile – free sample
Thank you!
Your download email will arrive shortly
Not ready to buy yet? Download a free sample
We are confident about the unique quality of our Company Profiles. However, we want you to make the most beneficial decision for your business, so we offer a free sample that you can download by submitting the below form
By GlobalData
Elly Earls: FOE has been issuing the Cruise Ship Report Card since 2009. Why did you decide to launch it?
Marcie Keever: The State of Alaska has a strong permit governing cruise ships where it monitors the wastewater emissions of the cruise ships that ply its waters and issue violations to ships that violate its strong standards – the only state in the US to do so. We wanted to highlight which cruise ships were doing a good job in Alaska and which ones weren't complying with the law. Then, once we took a look at what type of information we could research about the pollution reduction technology the ships were or weren't installing, we launched the first report card in 2009.
EE: Fast forward to 2014 and the report card has four categories: sewage treatment, air pollution reduction, water quality compliance and transparency. Can you describe the methodology you use to collect information for these four categories?
MK: Firstly regarding sewage treatment, we ask whether the cruise line has installed the most advanced sewage and wastewater treatment systems available instead of dumping minimally treated sewage directly into the water. In determining a cruise line's sewage treatment grade, we compared the number of cruise ships in the cruise line that have advanced sewage treatment systems installed against the total number of ships in the cruise line.
For air pollution reduction we look at whether or not the cruise line has retrofitted its ships with 'plug-in' technology so it can use available shoreside electrical grids instead of running polluting engines when docked. In determining the air pollution reduction grade, only ships that dock at ports with shoreside power hook-ups (Juneau, AK; San Francisco, CA; San Diego, CA; Los Angeles/Long Beach, CA; Seattle, WA; Vancouver B.C.; Halifax, Nova Scotia) and could plug in were graded. In addition, ships were given credit if they only utilise low sulphur fuels continuously at levels lower than required by international and US law.
---
---
The Marshall Islands' unsuccessful call for a global shipping emissions target has reignited the debate.
---
When it comes to water quality compliance we ask to what degree cruise ships violated 2010, 2011, 2012 and 2013 water pollution standards designed to better protect the Alaskan coast. In determining the water quality compliance grade for cruise ships operating in Alaska, we used the notices of violation issued to each cruise line by the Alaska Department of Environmental Conservation for individual cruise ships.
Lastly to determine the transparency grade for each cruise line we graded each line based on whether it responded to our 2014 requests for information regarding their environmental practices.
EE: The transparency category was a new addition in 2014. Why was this added?
MK: The industry was reluctant to confirm the information that we researched independently from online sources, including government sites, in the first few years but in 2012 and 2013, all of the cruise lines we graded responded to our requests for information. However, things then went downhill again in 2014 when all 16 cruise lines refused to respond to our requests for information through their industry association – the Cruise Lines International Association.
Because of this, we graded them on transparency for the first time. All of the lines received Fs for that parameter, resulting in all 16 lines being downgraded.
EE: Why do you think cruise lines are so reticent to give information about their environmental practices?
MK: The industry presents itself as clean and green and all the same – that is, all lines and ships are doing a great job when it comes to environmental protection. What we are highlighting in our report card is that the lines and even the ships within each line are different and some are greener than others. For example, on the 2014 report card, Carnival Cruise Lines, the largest line in the world with 24 ships, has installed advanced sewage treatment technology on only two of its ships while Royal Caribbean has 22 ships total and 21 of those ships have installed the most advanced sewage treatment technology – a huge disparity.
EE: What have been the most exciting positive developments by cruise lines when it comes to environmental practices?
MK: When lines actually commit fully to strong environmental protection technology like advanced wastewater treatment (Royal Caribbean, Celebrity, Disney, Norwegian, Cunard, Seabourn) or shorepower (Princess and Disney).
EE: Conversely, what have you been most disappointed with?
MK: When the industry opposes stronger regulations for shipping pollution and when supposed industry leaders like Carnival continue to do poorly when it comes to environmental protection.
EE: Overall, since the report card launched, have you seen the cruise sector getting greener or going the opposite way?
MK: We have seen the industry getting greener but it is really because of the better companies like Royal Caribbean (sewage treatment) and Princess (shorepower), which are retrofitting existing ships and launching new ones with the pollution reduction technologies we highlight. However, other companies, like Carnival Cruise Lines, are going the other way by not adopting better technologies on existing ships and launching new ships with outdated technology.
EE: What do you hope to achieve in 2015 and beyond with the report card?
MK: We hope the industry will provide us with the information we seek this year. By holding them accountable, we are encouraging them to be transparent and open with FOE and the public.
We are also always looking to see if we can add new parameters in which to grade the cruise industry. Issues like CO2 and black carbon, ship strikes of whales and sustainable food policies are being considered for future report cards.