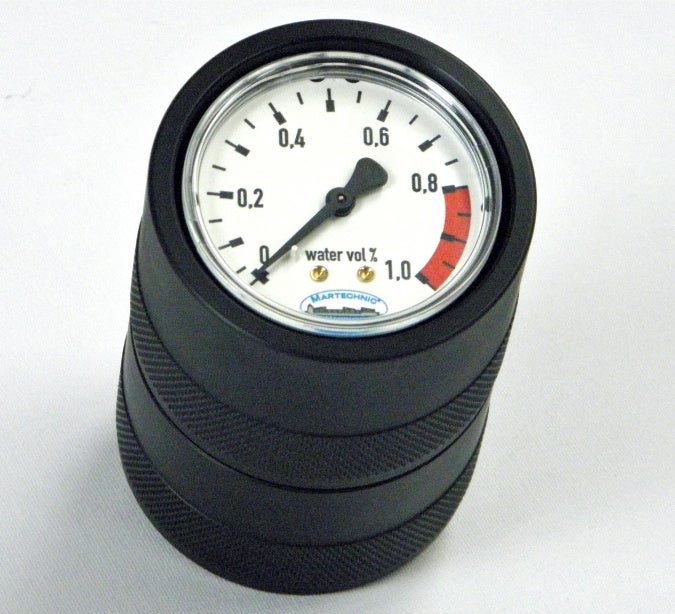 Water in oil (WIO) not only significantly reduces its quality, but also can be regarded as a substantial threat to mineral oil applications and respectively to efficient operation of engine systems. High concentration of water in oil, that exceeds the minimum permissible level, can cause corrosion of various engine components in the long term if not detected at the right time.
Martechnic®'s portable test device WIO Check enables easy-to-perform and quick test analyses directly on-site to obtain immediately information about the water-in-oil content.
Moreover, the well-defined measurements periods allow to collect, assess, store and compare the data about the oil condition in order to effectively follow a trend and to track any occurring changes. Thereby, employing the test device in the daily operation helps to always remain confident about the current water content.
The practical design of the WIO Check with its two-chamber system implies a fast measurement procedure and precise result. Once the reagent and the oil sample are filled into the required chambers, the measurement can start immediately by shaking the device. As soon as the indicator arrow on the gauge stops moving over 1-2 minutes, the measurement can be cut off and the end-result can be noted.
The key benefits of the WIO Check include:
Applicability for all mineral oil-based fluids
Time-proven and reliable test method
Necessity to use only one reagent
Accurate and directly readable test results
Easy to handle, even for untrained personnel
Easy to transport