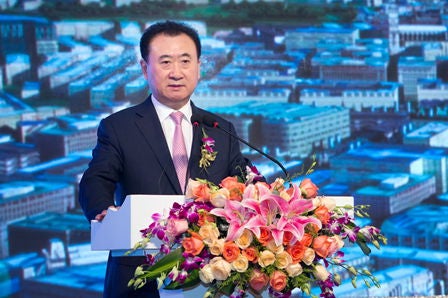 China-based Dalian Wanda Group has signed an agreement to acquire a majority stake in British luxury motor yacht manufacturer Sunseeker International for £320m.
As part of the deal, which is expected to close by mid-August 2013, the Chinese firm will acquire a 91.81% stake in Sunseeker, while the remainder will be owned by Sunseeker's existing management.
Dalian Wanda Group chairman Wang Jianlin said the acquisition will bring Sunseeker's business to the next level and with the support of the company, the British firm will take full advantage of opportunities in China.
"Acquiring Sunseeker deepens Wanda's international influence, further enhances our position in the global luxury, entertainment and tourism markets, and represents an important step forward for the overall development of our business," Jianlin said.
"Wanda recognises the importance of Sunseeker's investment in innovation, the quality craftsmanship produced by its skilled workforce and its commitment to using the world's best components," Jianlin added.
Under the Sunseeker deal, the luxury yacht maker will remain a British company, headquartered in Poole, Dorset, and will continue to maintain its current production facilities in the UK as well as its existing workforce.
The acquisition will see Sunseeker's existing management remain on the board and its founder, Robert Braithwaite, continue to be involved in the management of the business.
Wanda expects that the global luxury yacht sector will increase over the next few years with major contributions from China and other growth markets.
Sunseeker International managing director Stewart McIntyre said: "Support from Wanda will be instrumental in enabling Sunseeker to unlock the enormous potential of China's rapidly expanding luxury yacht market."
China's National Development and Reform Commission has approved the deal.
---
Image: Wanda's acquisition of a 91.81% stake in Sunseeker International is expected to close by mid-August 2013. Photo: Dalian Wanda Group.