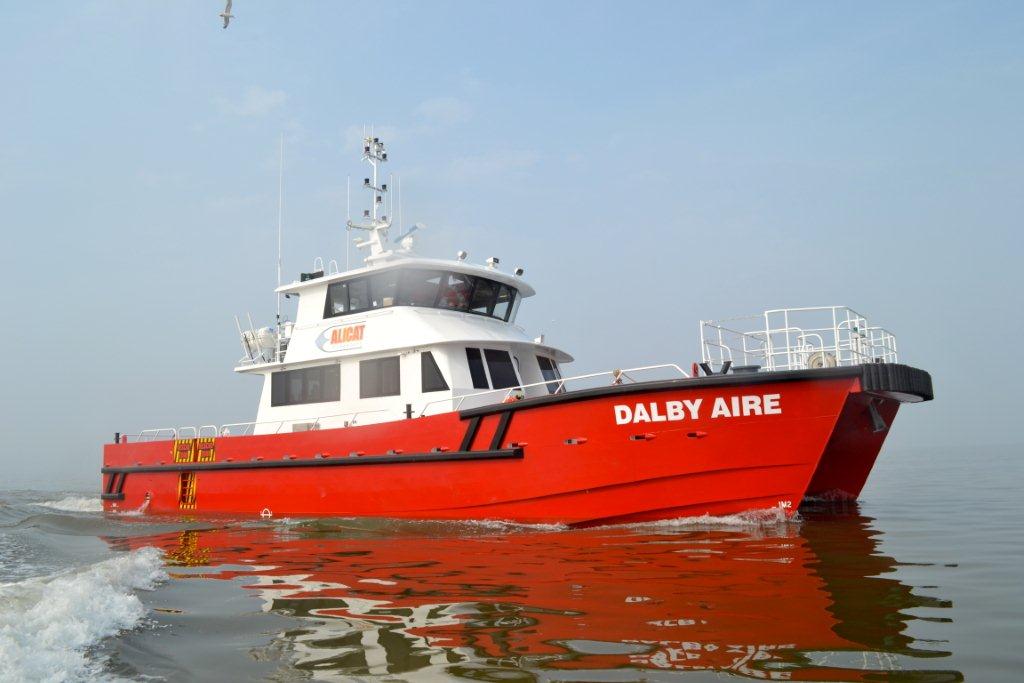 Det Norske Veritas (DNV) has introduced revised rules for wind farm service vessels (WFSVs) to improve the safety standards of the specialised vessels.
According to DNV, the rules needed to be revised due to the emerging regulatory complexity and wide operating profile of the vessels.
Initially, the safety rules for WFSVs were published by DNV in January 2011 to offer an improved construction standard, which DNV said was well received by the wind farm industry.
The new rules include clarification of the requirements for equipment certification to reduce build costs and integrate key lessons from in-service inspections.
The standards also include the addition of provisions to reduce cracking caused by increased vibration when pushing up against turbines, reducing maintenance and repair costs for the owner.
DNV said the rules also offer an improved safety standard that local authorities and domestic associations can use.
The new standards are scheduled to come into effect from 1 July 2013.
DNV senior engineer Thomas Grafton said the initial tentative rules broadly met the expectations of the industry , but the company realised it needed to further improve the clarity and accessibility of its rules.
"The improvements we have made support further innovation leading to both lower through-life cost and improved safety for these vessels," Grafton said.
The classification society gathered industry feedback by establishing a cross-industry rule development forum, which it incorporated in the new rules.
DNV also leveraged its experience gained from a number of design approvals, new building supervision projects and the in-service inspections of the vessels.
DNV approval engineer Mårten Schei-Nilsson said: "With the development of the wind energy industry, especially in European waters, there is a requirement for the vessels to go further afield and to transfer between jurisdictions such as Denmark, Germany and the UK."
---
Image: The Dalby Aire, the latest vessel built by Alicat Workboats to DNV class, will be delivered to owner Dalby Offshore Renewables at Seawork 2013. Photo: Det Norske Veritas (DNV) 2013.