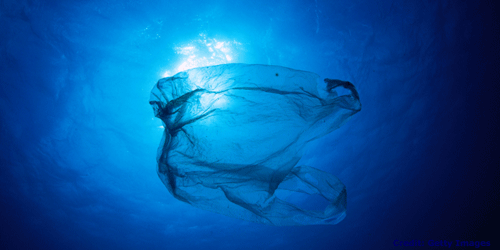 Det Norske Veritas (DNV) and the World Wide Fund for Nature (WWF) have developed a concept design of a new research vessel called 'Spindrift' to clean up plastic waste in the world's ocean gyres.
According to DNV, the degradation processes of plastic in the ocean takes about 10-500 years, and the specialised research vessel will demonstrate ways to address the problem.
According to estimates, about 230 million tonnes of plastic will be accumulated in the ocean by 2020, most of it coming from land sources or as a result of marine activities.
DNV said most of the plastic waste accumulates in the relatively still waters inside the five major ocean gyres.
Though the accumulation of the waste in the five large ocean gyres offers options for their collection and removal, it is still a challenging task, DNV added.
DNV estimates that skimming the surface layer of the five large gyres may take about 80 years if 1,000 ships are used.
DNV chief technology and sustainability officer Bjørn Haugland said that like CO2, plastic pollution in the ocean is everyone's problem.
"And like CO2, all the solutions are not clearly visible at present. Innovation is needed," Haugland said.
"More accurate estimates of the amount of debris are also important if regulatory measures involving both producers and consumers of plastic are to be implemented in the future," Haugland added. "Global pollution control initiatives that cross national borders and oceans are needed. Spindrift offers us an excellent platform for cooperation and innovation."
The 85m-long Spindrift would be capable of accommodating 38 researchers for 90 days at sea, providing them with a suite of flexible research platforms to better understand the problem and test out solutions for collecting the debris.
Designed to flexibly manage different collection technologies, the concept vessel would also be able to monitor the ocean both from the air and in the water column.
---
Image: DNV's new 'Spindrift' vessel concept would help researchers to better understand the problem of plastic debris in the ocean and test solutions. Photo: Det Norske Veritas (DNV).