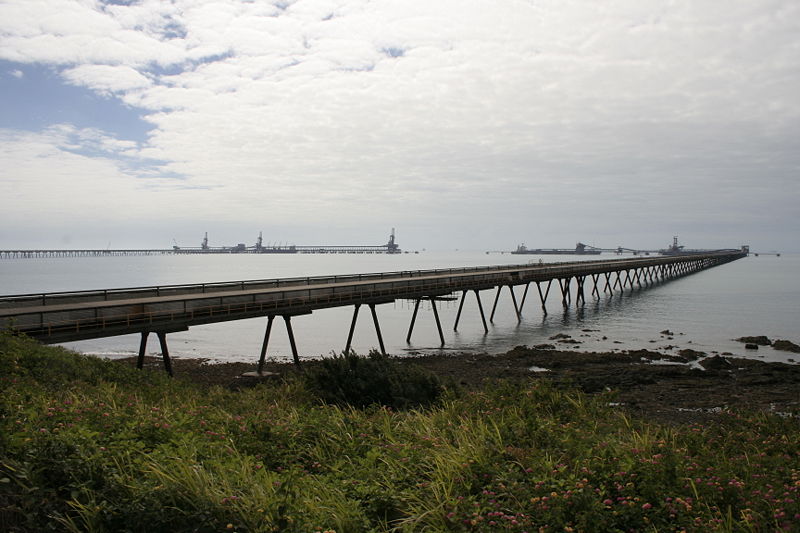 North Queensland Bulk Ports (NQBP) has delayed the A$12bn ($11bn) Dudgeon Point Coal Terminals project at Hay Point port in Australia for about a year due to a slowdown in global demand for coal.
The planned project at the Port of Hay Point comprises two coal export terminals, Dalrymple Bay Coal Terminal (DBCT) and Hay Point Coal Terminal (HPCT).
The two new coal terminals would have an estimated capacity of up to 180Mtpa, and would be funded by the industry.
Construction for the first stage of the project, which is expected to be a single terminal with a capacity of 30Mtpa, will start by late 2015 rather than 2014, after receiving all necessary approvals.
According to NQBP, the year-long delay will mean no coal will be exported from the port until 2019.
NQBP general manager of planning for Hay Point Bob Brunner was quoted by the Daily Mercury as saying there wasn't strong enough demand for the two-terminal development, which was planned for a site just north of the Hay Point Coal Terminal.
"Because of the downturn in the coal market, a number of new mine developments in the Mackay region have been recently cancelled or deferred," Brunner said.
"New port facilities will only be constructed if there is sufficient customer export demand to justify the large expenditure required," Brunner added.
Dudgeon Point Project Management (DPPM) and Adani Mining (Adani Group) were allocated land by the Queensland Government in late 2011 to build one coal terminal each at the site.
The companies will be responsible for designing, building and operating the proposed coal terminals.
Australian Marine Conservation Society Great Barrier Reef campaign director Felicity Wishart said the sheer size and speed of the port and associated development along the Reef coast is unprecedented.
"The North Queensland Bulk Ports plan for Dudgeon Point should not just be delayed for a year, it should be rejected outright by the Queensland Government to protect the Reef and Reef-related tourism," Wishart said. "Mega-ports will mean more ship movements, which increases the risk of groundings and more dredging and dumping for shipping channels."
---
Image: The Dudgeon Point coal terminal project involves the construction of two new coal terminals, with an estimated capacity of up to 180Mtpa. Photo: Grahamec.