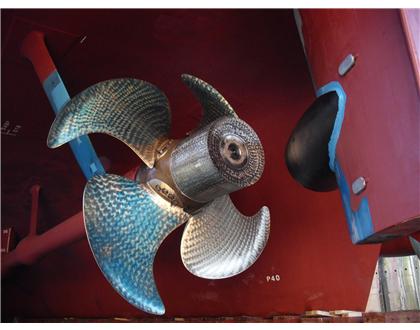 Rolls-Royce has secured a contract from German company AIDA Cruises to deliver the Promas Lite propulsion system to be installed on the company's AidaSol cruise ship.
The propulsion system is being installed as part of AIDA Cruises' technical upgrade of Sphinx series cruise ships.
Designed specifically for retrofitting to vessels currently in service, the Promas Lite is an integrated propeller and rudder system which is intended to increase a ship's fuel efficiency and manoeuvrability.
AIDA Cruises, a unit of the Carnival Group, will equip the Promas Lite system on the AidaSol cruise ship during dry docking in December 2013.
Rolls-Royce president of services Andy Marsh said that fuel efficiency is a key driver for the company's customers and Promas Lite will help reduce operating costs.
"The fuel savings achieved by this system are typically in the range of 4-6% depending on the type of operation," Marsh said. "Savings can increase beyond 20% when combined with an adapted operating profile and propeller blade design."
Since its launch in 2008, the Promas Lite propulsion system, which is suitable for a wide range of ship types including fishing vessels and cargo ships, has been equipped on a total of 15 cruise ships.
Promas Lite is an upgraded version of the Rolls-Royce Promas integrated propeller and rudder system.
The upgrade consists of three main components, including a bulb that is attached to the forward edge of the rudder, a hubcap which is bolted to the rear of the propeller and a set of redesigned propeller blades.
---
Image: In December 2013, AIDA Cruises will install the Rolls Royce Promas Lite propulsion system on its AidaSol cruise ship during dry docking. Photo: Rolls-Royce plc 2012.