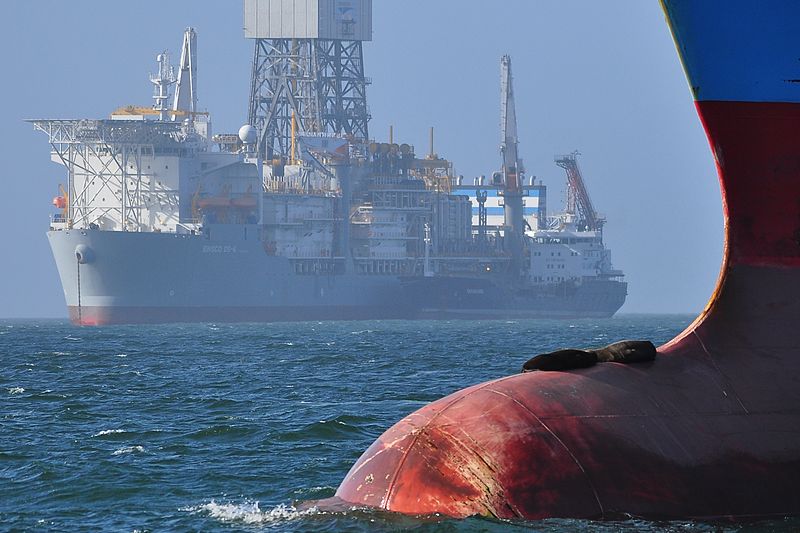 South Korean shipbuilder Samsung Heavy Industries (SHI) has secured a contract from Ensco to build an additional advanced-capability DP3 ultra-deepwater drillship.
The new drillship, Ensco DS-10, will be built at SHI's shipyard in South Korea at a cost of $625m and will be based on the Samsung GF12000 hull design.
Ensco DS-10 will be the eighth Samsung DP3 drillship to join Ensco's fleet and is scheduled to be delivered in the third quarter of 2015.
Under the contract, which includes commissioning, systems integration testing, project management and tubulars, Ensco also has an option for an additional newbuild based on the same design.
Ensco's two existing newbuilds, DS-8 and DS-9, are also based on the GF12000 hull design and are scheduled for delivery in 2014.
Ensco chairman, president and CEO Dan Rabun said the new order is part of the company's aim to meet the strong demand for drillships in existing deepwater markets, along with growing demand from emerging exploration areas.
"Operators are also showing high interest in this iteration of the Samsung DP3 drillship due to its advanced design and capabilities that improve drilling productivity and fuel efficiency – two key factors that affect the operator's project costs," Rabun said.
The new vessel will be 755ft long, 125ft wide and will be equipped with a 1,250t hoisting system with improved offline capability.
Ensco DS-10 will also feature advanced capabilities to meet the demands of ultra-deepwater drilling in water depths of up to 12,000ft and a total vertical drilling depth of 40,000ft.
Like Ensco DS-8 and Ensco DS-9, the new drillship will feature retractable thrusters, improved safety and environmental features, and enhanced dynamic positioning capabilities.
The new vessel will also feature new drilling and completion functionality, including below-main-deck riser storage, triple fluid systems, offline conditioning capability, as well as enhanced client third-party facilities.
Ensco DS-10, which will be initially prepared for drilling in water depths of up to 10,000ft, will also feature a 165-ton active heave compensating construction crane that allows for deployment of subsea production equipment without interference from ongoing drilling operations.
Capable of accommodating 200 people, the new vessel will also be equipped with a 15,000-psi subsea well control system with seven rams and a second BOP stack.
Ensco already has four drillships working in the US Gulf of Mexico, Brazil and off West Africa, and a fifth is scheduled for delivery later in 2013, which will work for Total until 2016.
---
Image: Ensco DS-6 drillship taking on fuel in Walvis Bay, Namibia, during transit to Angola. Photo: CellsDeDells.