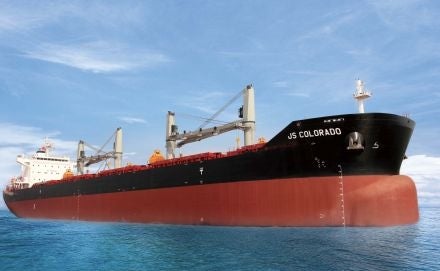 Sinopacific Shipbuilding has secured a contract worth over $100m from Marine Capital (MCL) for the construction of four bulker vessels of Crown 63 design.
Construction of the vessels will be carried out at Sinopacific's Yangzhou Dayang Shipyard in China and delivery is scheduled to start during the second half of 2014 and complete by early 2015.
Following delivery, the bulkers will be operated in the open market by MCL's vehicle Eclipse Shipping.
According to Sinopacific, the new fuel-efficient vessels are designed to offer a significant reduction in CO2 emissions, increased deadweight and time-saving cargo operation.
The Crown 63 series vessels are used to carry a range of major bulk cargoes such as coal, iron ore, grains and cement, as well as heavy cargoes such as steel pipes and products.
MCL CEO Tony Foster said the company has selected Sinopacific due to its combination of design, reliability on production schedule and attention to MCL's specific needs.
"Having undertaken extensive due diligence on competing ship designs and shipyards, we settled on Sinopacific and the Crown 63 for their proven record, and cooperative approach, which we believe will result in the deliveries of excellent ships that will be highly competitive in the market place," Foster said.
Sinopacific's product line includes bulk carriers, container ships, gas carriers/ liquid cargo vessels and offshore support vessels; as of May 2013 the company has delivered a total of 319 vessels and its turnover in 2012 exceeded $1.4bn.
---
Image: Sinopacific will deliver the Crown 63 design vessels to MCL between the second half of 2014 and the first quarter of 2015. Credit: Sinopacific Shipbuilding Group.