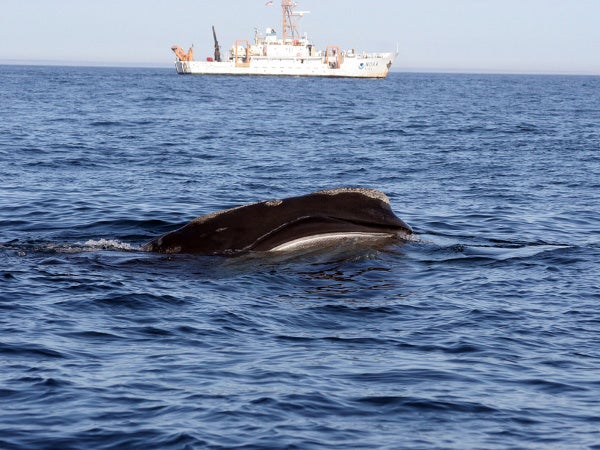 The US National Oceanic and Atmospheric Administration (NOAA) Fisheries Service has filed a new proposal at the Federal Register to make permanent the rules aiming to reduce collisions between ships and North Atlantic right whales along the US East Coast.
With the existing regulation, implemented five years ago, coming to an end in December 2013, the agency is making steps to extend the rules permanently.
The proposal forms part of the agency's continuous efforts to protect right whales, which are highly vulnerable to ship collisions.
The current regulations ensure that the speed of ocean-going ships is reduced to 10 knots or less during certain times and locations along the East Coast from Maine to Florida, helping cut down the number of whale fatalities.
Since the rules came into force in 2008, they have helped reduce the probability of whale deaths from ship collisions by 80-90%, NOAA said.
The administration also said that no right whales have been killed by ship strikes in Seasonal Management Areas since the rules came into effect.
NOAA estimates the extended regulations would cost the shipping industry and other maritime communities about a third of original 2008 projections.
NOAA Fisheries acting administrator Sam Rauch said reducing ship speeds in areas where there are endangered right whales helps reduce deaths and serious injuries.
"Making these protections permanent will make US East Coast waters safer for right whales, and will allow them to reach full maturity, which is critical to their long-term survival," Rauch said.
During the migration period, the rule suggests continuation of current speed restrictions for vessels that are 65ft in length or more, except federal agency vessels, operated across three regions of the US East Coast including the Northeast, Mid-Atlantic and Southeast.
---
Image: A right whale skim feeding with NOAA Ship Delaware II in the background. Photo: NOAA.