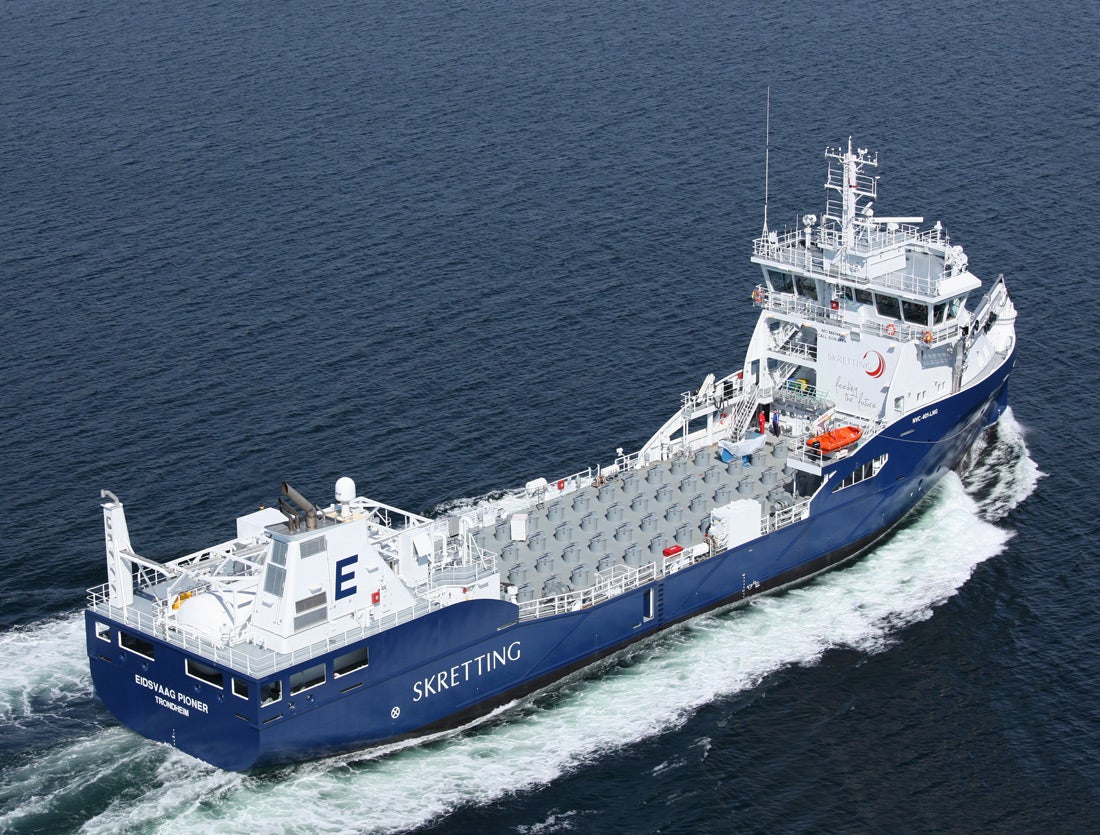 Vard Aukra Shipyard in Norway has delivered the first low-emission ship built on the Rolls-Royce Environship NVC 401 LNG design to Norwegian firm Eidsvaag.
Compared to conventional diesel-fuelled ships, the Environship design is claimed to reduce CO2 emissions by about 40% through the use of marine technology, including a wave-piercing bow and a liquefied natural gas (LNG)-powered engine.
The new 74.7m-long cargo ship, named Eidsvaag Pioner, will be used to service fish farms, delivering feed pellets to various locations around the Norwegian coast.
Rolls-Royce merchant president Neil Gilliver said with the delivery of Eidsvaag Pioner, the Environship has now moved from concept to reality.
"We firmly believe that the only way to make significant reductions in emissions and fuel costs is to combine a range of innovative technologies into one ship," Gilliver said. "Environship does just that, by bringing together complementary technologies as part of a highly efficient propulsion system."
According to Rolls-Royce, the Environship concept, which can be adapted for different ship types, includes several technologies to offer savings for ship owners.
In addition to the Bergen LNG-powered engine, other energy-saving features of the vessel include a Promas integrated propeller, nozzle and rudder, a hybrid shaft generator and a low-resistance hull form developed for efficiency in both calm waters and the heavy seas experienced in the ship's operating area.
Compared to a diesel engine, Rolls-Royce Bergen B-Series lean burn gas engines emit around 17% less CO2 per unit of power and the use of gas fuelled engines allows it to cut down nitrogen oxide emissions by about 90%, while sulphur oxide emissions will be negligible.
---
Image: The first Rolls-Royce Environship cargo vessel has been delivered to Eidsvaag by Vard Aukra Shipyard. Photo: Rolls-Royce.