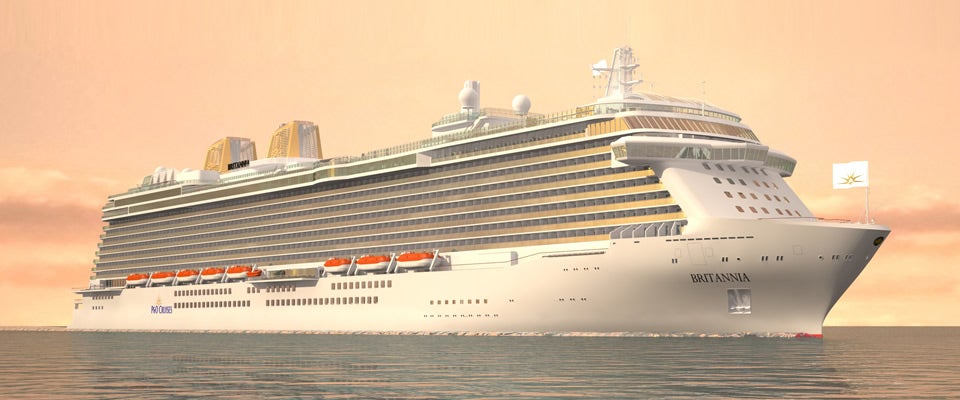 British-American owned cruise line P&O Cruises has announced that its new mega-cruise ship, which is slated to enter into service in spring 2015, will be called Britannia.
The eighth ship in the P&O fleet, Britannia is the largest ever to be built for the British market. The £500m vessel weighs 141,000t and has a length of 1,082ft.
Designed to carry from 3,600 to 4,300 passengers and 1,350 crew, the Britannia will be used for cruises in the Mediterranean, Northern Europe, and across the Atlantic and Caribbean regions in winter.
It will feature 13 bars, 13 restaurants and cafes, 15 passenger decks and four swimming pools.
P&O said the ship, which is being built in Italy, has been designed to attract newcomers and resonate with existing passengers.
P&O Cruises and Carnival UK CEO David Dingle said that Britannia is a fitting name for the newest addition to P&O Cruises, which remains Britain's favourite cruise line.
"The ship will be our greenest yet and will be designed to deliver much greater levels of operational and environmental efficiency," Dingle said. "A new hull form will reduce unit fuel consumption by up to 20 per cent."
The new cruise ship increases P&O's capacity by 24%.
---
Image: Britannia will start operating from spring 2015. Credit: P&O Cruises.