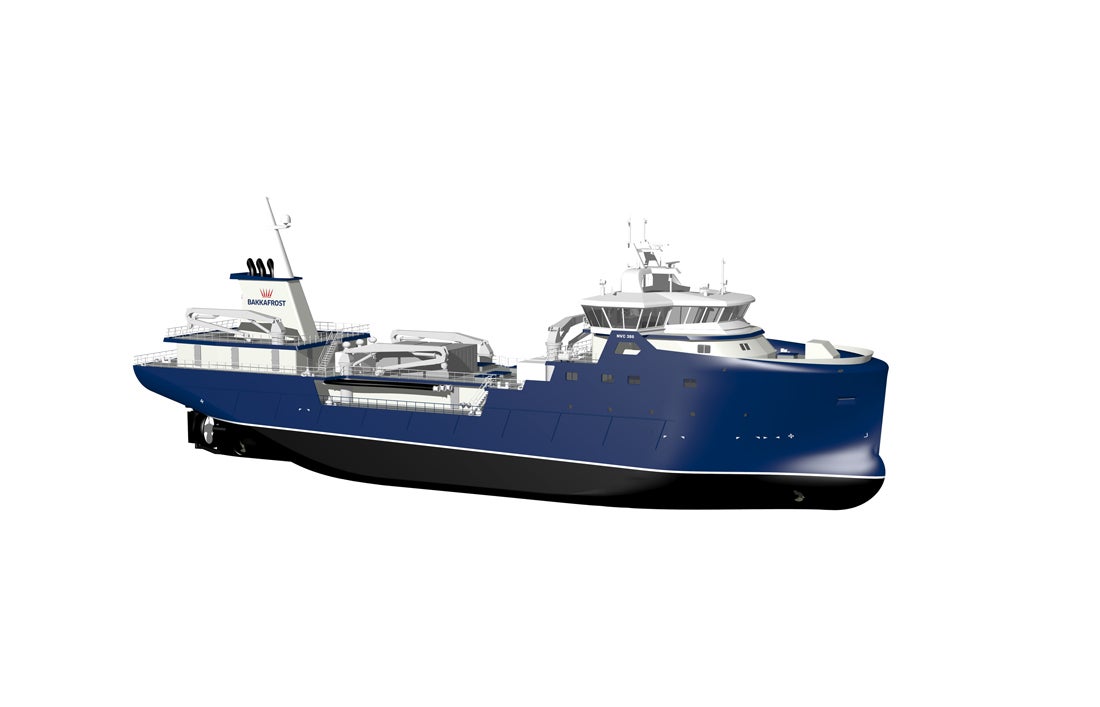 Rolls-Royce has entered into an approximately £5.8m contract with Faroese ship owner Bakkafrost to design a vessel to carry live fish from fish farms to onshore processing factories.
The vessel will use Rolls-Royce's NVC 386 design and the company will also deliver an integrated equipment package including a diesel-electric propulsion system and two Bergen C6 engines.
The ship's design will feature a characteristic wave-piercing bow that allows the vessel to move at a constant speed and reduces fuel consumption and increases safety.
The vessel will have a length of 75.8m, a breadth of 16m and a carrying capacity of 3,000m³, in addition to around 450t of live fish, which will be held in three tanks that will have full pump-circulation capacity in a closed circuit.
The system also provides water filtering, with separate systems for loading all tanks simultaneously and a pressurised discharge to shore.
Installed with a high capacity system for de-licing, the vessel will also be designed to house seven single cabins, a spacious saloon with a separate dining area, a fitness centre and a sauna.
The live fish carrier will be built at the Tersan shipyard in Turkey. The order is the third for Rolls-Royce, which previously delivered a vessel to Norway based Sølvtrans from the Zamakona shipyard in Spain, and has a second vessel under construction.
---
Image: The Rolls-Royce designed fish carrier vessel with wave-piercing bow. Credit: Rolls-Royce plc.