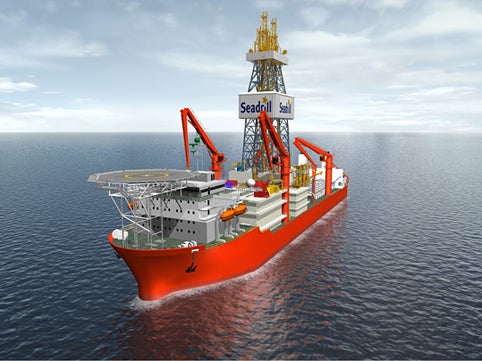 Swiss power and automation firm ABB has won an $80m order from South Korean shipbuilder Samsung Heavy Industries (SHI) to supply motors and other systems for five drillships and two liquefied natural gas (LNG) carriers.
Under the deal, ABB will deliver energy efficient drives, motors and electrical power systems for the vessels, which will be used to extract, process and transport oil and LNG.
Out of the five drill ships being built by the South Korean shipbuilder, three are for Seadrill in Norway and the other two will go to Pacific Drilling in Brazil and Ensco in the UK. The two LNG carriers are for Golar LNG in the UK.
The deal will also see the Swiss firm deliver complete electrical systems for the seven vessels, including power generation and distribution equipment and systems.
ABB will deliver variable frequency drives and motors to power main propulsion systems and thrusters, and also drives to power the topside drilling equipment.
According to the company, the systems will increase the energy efficiency of the vessels and also offer a reliable power supply to improve the use of onboard equipment.
SHI currently focuses its shipyard business on a range of large vessel types, including LNG carriers, drill ships and semi-submersible drilling rigs.
The drill ships ordered by Seadrill will be equipped with seven ram configuration of the Blow out Preventer (BOP) stack as well as storing and handling capacity for a second BOP.
The final vessel on order with SHI is scheduled to be delivered by the second quarter of 2014 and will be equipped to operate in the Gulf of Mexico, Brazil, and West and East Africa.
In February 2012, Seadrill ordered a pair of ultra-deepwater drillships at the same yard, with scheduled delivery in the second and third quarter 2014.
SHI also secured a $400m order in February 2012 from Golar LNG of Norway to build two LNG carriers.
Each of the two vessels will have a capacity of 160,000m³ and are scheduled for delivery in the second quarter of 2014 and early 2015.
---
Image: Norway-based oil driller Seadrill ordered its sixth drillship from Samsung Heavy Industries in May 2012. Photo: Seadrill