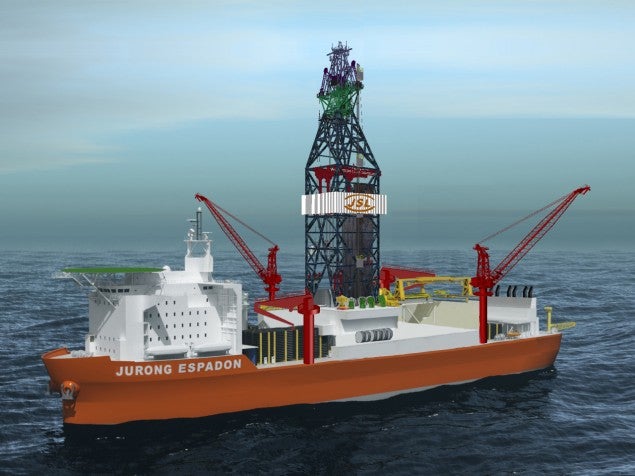 Swiss power and automation firm ABB has secured a $160m order from Jurong Shipyard to provide electrical systems for seven next-generation drill ships.
ABB will be responsible for the design, supply, supervision of installation, testing and commissioning of the main electrical systems for the drill ships, which will be deployed in the deepwater oil and gas fields off the coast of Brazil.
Estaleiro Jurong Aracruz's shipyard in Espirito Santo, Brazil is responsible for the construction of the seven vessels, which are the first in a series of high-efficiency drillships designed for ultra-deepwater operations.
The first vessel under the order is scheduled to be delivered to the ship-owner in the second quarter of 2015.
ABB expects to deliver the integrated electrical package, which the company says will offers a reliable, energy-efficient power supply to ship subsystems, to the shipyard in 2013.
The company will also provide complete electrical systems, including generators, distribution switchboards, transformers, drives and motors to power the vessels' thrusters and drilling systems.
According to the company, all of its solutions comply with International Maritime Organization (IMO) regulations and meet or exceed the safety standards of the International Electrotechnical Commission (IEC ) and the customer.
Following delivery to Sete Brazil, the seven drill ships will be chartered to Petrobras for 15 years to be used for drilling wells in the offshore pre-salt fields off the southeast coast of Brazil.
---
Image: ABB will deliver the electrical equipment to Jurong Shipyard for seven Brazilian drill ships in 2013. Credit: ABB