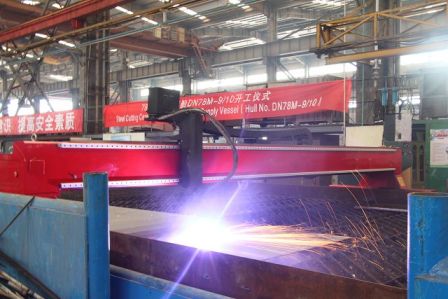 Fujian Mawei Shipbuilding has selected ABB to supply 24 dry-type propulsion transformers to be installed on 12 diesel-electric-powered offshore platform supply vessels.
ABB will build the 2,300-kilovolt ampere 480-volt dry-type ABB propulsion transformers at its Trasfor facilities in Switzerland.
ABB had previously acquired Trasfor Group, which manufactures dry-type transformers and inductors for low-voltage and medium-voltage applications.
The compact dry-type transformers offer higher efficiency and reliability as they have fewer moving parts, which also lowers the noise levels and weight, according to ABB.
The propulsion transformers will provide electrical propulsion systems with power, reducing carbon emissions at sea. It will also improve operational accuracy during critical manoeuvers.
ABB transformers business head Markus Heimbach said that the company's oil-free dry-type transformers include environmentally friendly technology and are cost-efficient for use onboard ships, where space is limited.
"These transformers also minimise noise levels and eliminate contamination and fire risks," Heimbach added.
The dry-type transformers will use materials such as resin for insulation instead of oil, making them less flammable.
---
Image: Steel-cutting for a platform supply vessel at Fujian Southeast Shipyard. Photo: courtesy of Fujian Mawei Shipbuilding.