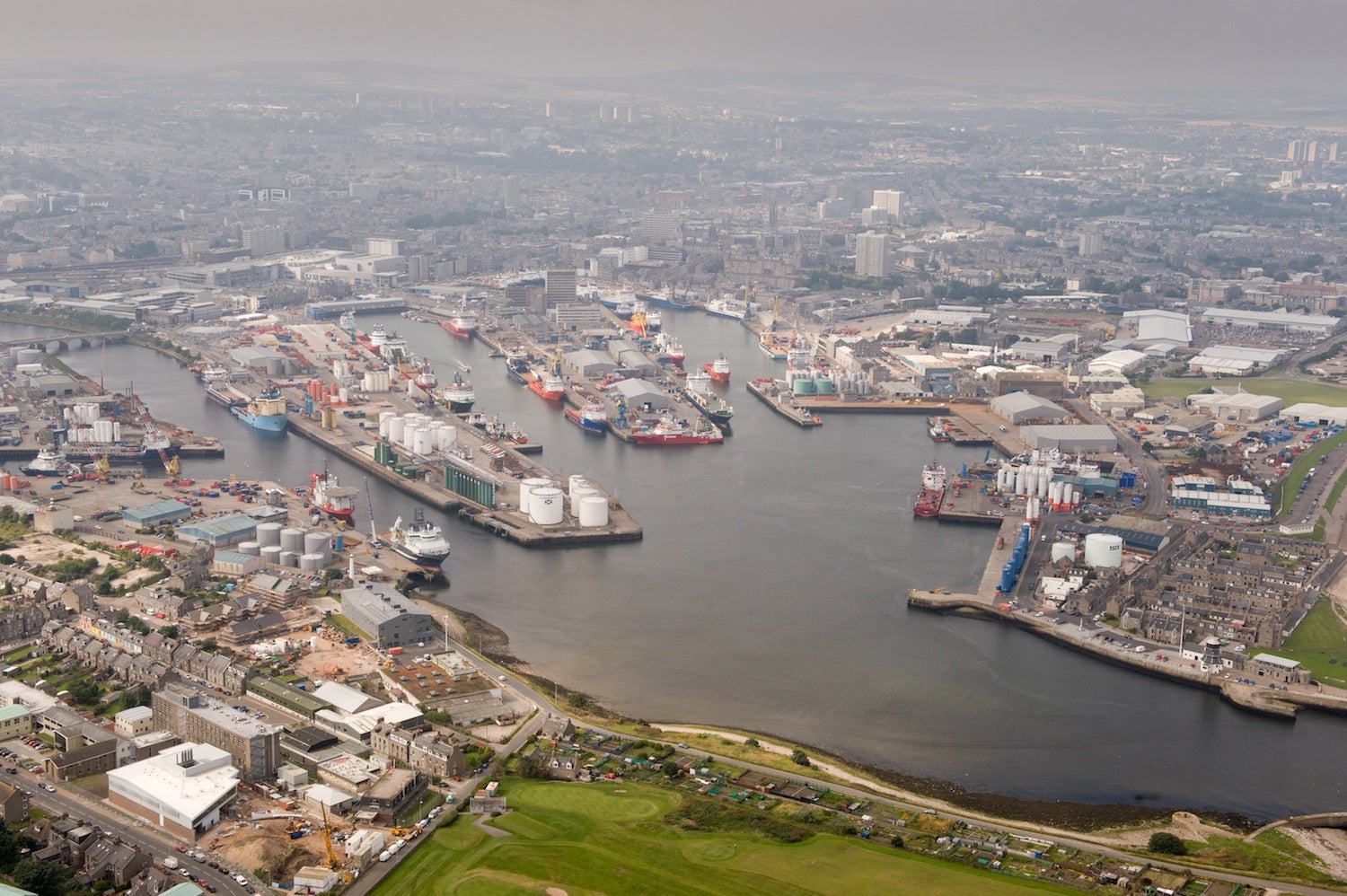 The Aberdeen Harbour Board in Scotland has started a feasibility study for the expansion of the port's facilities.
According to the authority, the study follows the growth in cargo traffic at the port and an increase in the size of the vessels that dock at the port.
The study is also prompted by projections that Aberdeen Harbour will be one of the main ports for oil and gas shipping in the North Sea and West of Shetland.
Under the study, external consultancies are working with the Aberdeen Harbour management team to explore the future requirements of present and potential port users and to assess what could be provided to make a complete and clear business.
The main criteria for the expansion will be to provide efficient and effective access links and to minimise congestion at the port.
Aberdeen Harbour chief executive Colin Parker said that over the last ten years the port authority has seen considerable growth in the size of ships using the port and there is scope for even larger vessels requiring berths in the future.
"In recognition of this, and following numerous approaches from customers, the Board has decided that this is the appropriate time to investigate new options that will allow us to continue to offer high standards of facilities for any increase in activity, as well as being able to encourage new traffic flows," Parker said.
Aberdeen Harbour has already invested in the expansion of the Torry Quay, with its first phase currently operational, while phase two is scheduled to be completed in the first half of 2013 to deliver a deepwater berthing and a modern quayside.
"In order to meet the demands of the future and service new business streams, we must consider viable expansion solutions, which will be identified using specific criteria including accessibility – taking into account existing road and rail links; the availability of non-residential land; proximity to existing port facilities; potential impact on and benefits to the surrounding communities; environmental considerations; landscape and visual impact," said Parker.
The Aberdeen Harbour Board awarded a £5.2m contract to Westminster Dredging in July 2012 to improve the port entrance, as well as widen and deepen the navigation channel.
Under the deal, Westminster Dredging will deepen the first third of the entrance channel to 8m, which will slope up to the existing 6m.
The deeper entrance to the port is expected to help address the disruption of traffic movements during times of easterly gales.
The company will also widen the narrow part of the entrance from 34m to 60m; this is expected to be complete by early October 2012.
Aberdeen Harbour currently handles over 25 million tonnes of shipping and more than five million tonnes of cargo, worth £1.5bn.
---
Image: The expansion of Aberdeen Harbour currently under consideration would provide access links and reduce congestion at the port. Photo: Aberdeen Harbour