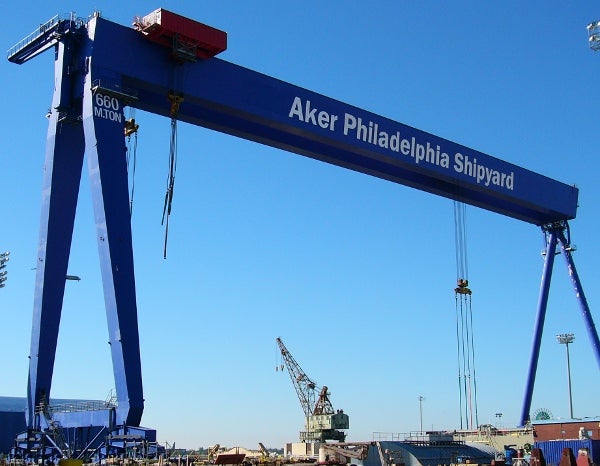 Aker Philadelphia Shipyard (APSI) has started construction on the first of two Aframax tankers for SeaRiver Maritime , Exxon Mobil's US shipping affiliate.
Construction of 820ft long vessels, which will be capable of carrying 115000 tonne of crude oil, is scheduled to be completed by 2014.
APSI said that basic work for building the vessel including engineering, planning, and procurement is in progress after signing the contract in September last year.
APSI president and CEO Kristian Rokke said that the shipyard has used its new plasma cutting machine, which was manufactured in Wisconsin, US to cut steel plate.
"Thousands of welding and fabrication hours will be spent in Philadelphia making this plate, and many more like it, into a quality vessel to move Alaskan oil," Rokke said.
The shipyard is currently constructing two 46,000 dwt product tankers for delivery in late 2012 and early 2013, respectively.
According to reports the vessels are being built in co-operation with South Korea's Samsung Heavy Industries (Shi ) and will replace two existing double-hull tankers, and they will be used to carry Alaskan crude from Prince William Sound, Alaska, to US West Coast destinations.
Image: Aker Philadelphia Shipyard is expected to complete the construction of 820ft long vessels by 2014.