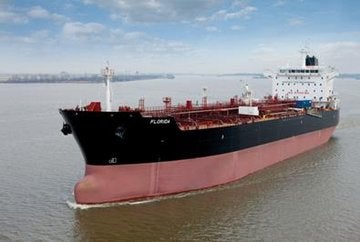 Aker Philadelphia Shipyard (APSI) has secured a contract from Crowley Maritime worth approximately $500m for the construction of four new 330,000-barrel product tankers.
Deliveries of the vessels are scheduled to take place between 2015 and 2016, while the contract also includes an option for four additional product tankers with deliveries through 2017.
Crowley aims to add to its modern fleet of petroleum vessels, improving service to customers in the US.
The 50,000dwt vessels meet the requirements of the Jones Act, which requires that goods transported by water between US ports are carried in ships which are constructed and owned by US citizens.
The vessels are based on Hyundai Mipo Dockyards (HMD) design and will be built considering the use of LNG as fuel. They also incorporate several fuel-efficiency features, a flexible cargo capability and the latest regulatory requirements.
Aker president and CEO Kristian Rokke said: "This strategic opportunity allows us to capitalise on the increased demand for Jones Act tankers in a way that will transform APSI in the years ahead," Rokke said.
Following completion, Crowley will be responsible for ownership, technical operation and commercial management of the vessels, while proceeds of the operation and chartering will be shared by APSI and Crowley.
The shipyard expects to invest approximately $115m in the first four vessels of the deal through a combination of its existing equity and new debt.
Crowley chairman and CEO Tom Crowley said: "Through this expansion and cooperative agreement with Aker we will be providing our customers with more options for transporting their product with greater safety and efficiency than they can get from any other US ervice provider."
APSI is currently building two 115,000dwt crude oil carriers for SeaRiver Maritime, a US marine affiliate of ExxonMobil scheduled for delivery in 2014.
---
Image: Crowley's new Jones Act vessels will be built with consideration for the use of LNG as fuel in future. Photo: 2012 Crowley Maritime Corporation.