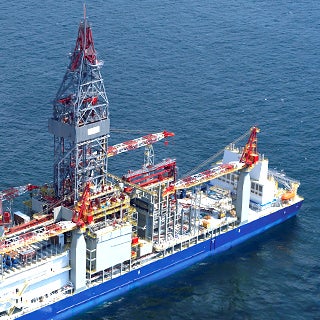 Aker Solutions has secured a contract to deliver drilling equipment packages for six deepwater drillships currently under construction at Sembcorp Marine's Jurong Shipyard in Aracruz, Brazil.
Under the deal, Aker will provide complete topside and subsea equipment packages for six drillships, with an option for one further unit.
Five of the vessels are being built for Sete Brasil and the other for Sete Brasil's Dutch subsidiary Guarapari Drilling.
Delivery of the equipment is scheduled to take place in the second half of 2013 from Aker Solutions in Norway and Germany, as well as from the company's new $100m service and manufacturing facility in Macaé, Brazil.
The drillships are scheduled to be delivered between the second quarter of 2015 and the second quarter of 2019.
The deal also comprises project management, engineering, topside equipment, a subsea package including Aker's Clip riser, and commissioning of the drillships at Jurong's yard.
Earlier in August, Sembcorp Marine won a $4bn order from Sete Brasil to design and build five drillships.
The deal follows a $792.5m agreement in February from Sete Brasil's Dutch subsidiary Guarapari Drilling to build an ultra-deepwater drillship.
All six drillships will be based on Jurong Shipyard's Espadon drillship design for deepwater operations around the world.
Each vessel will be equipped with modern drilling facilities, a large deck area, efficient deck arrangement, dynamic positioning class 3 (DP-3) capabilities and superior motion, as well as a large moon pool for improved drilling operations.
With a capacity to carry 180 people each, the drillships will also be capable of operating in water depths of up to 10,000ft and drilling to depths of up to 40,000ft.
After delivery, all six drillships will be chartered to Petrobras for 15 years. Three of them will be operated by Odfjell, while the remaining three will be operated by Seadrill.
---
Image: Aker will supply complete topside and subsea equipment packages for six drillships that are scheduled to be delivered between 2015 and 2019. Photo: Aker Solutions