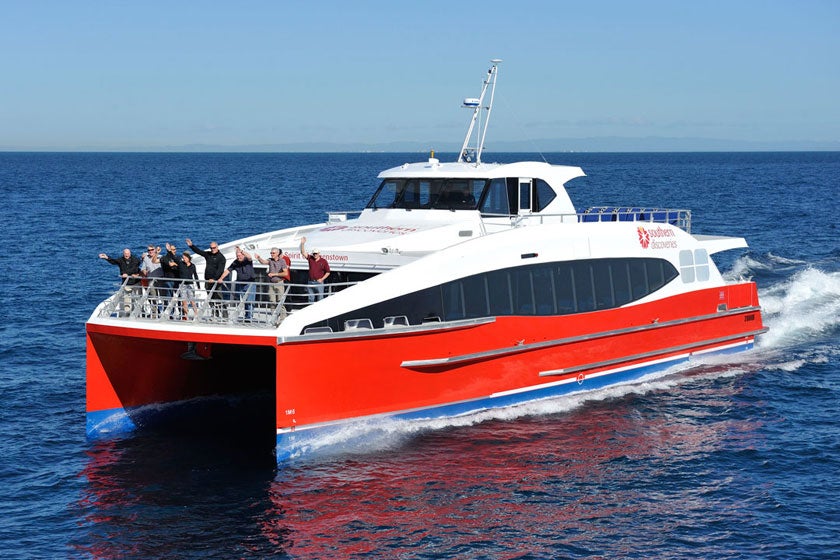 Australian shipbuilder Aluminium Marine has launched the Incat Crowther-designed catamaran ferry Spirit of Queenstown, built for Southern Discoveries of New Zealand's South Island.
Scheduled to be operated on New Zealand's Lake Wakatipu, the vessel is currently being delivered to Queenstown, which will involve the removal of the vessel's wheelhouse for transport overland by truck to the lake.
Incat says that Spirit of Queenstown, which has been developed to integrate into Queenstown's foreshore environment, balances low fuel burn and passenger comfort.
Incat has designed the vessel in accordance with New Zealand's environmental regulations. The vessel features indoor and outdoor seating, a concessions kiosk, a wheelhouse and overhead bicycle hangers.
As the vessel will be operated in remote areas, it was built with durable systems, a robust structure, conservative engine ratings, and good machinery serviceability, said Incat.
The 170-seat ferry is powered by fixed pitch propellers and two Yanmar 6HYM-WET, 478kW main engines, enabling it to reach speeds of more than 27 knots.
The upper deck of the vessel features a wheelhouse as well as 43 exterior seats; its outboard seats are arranged in booths with tables.
The catamaran passenger ferry has a length of 27.3m, beam of 8m, draft of 1.8m and is capable of accommodating 170 passengers and four crew members.
---
Image: The Incat-designed Spirit of Queenstown will operate on Queenstown's Lake Wakatipu. Photo: Incat Crowther.