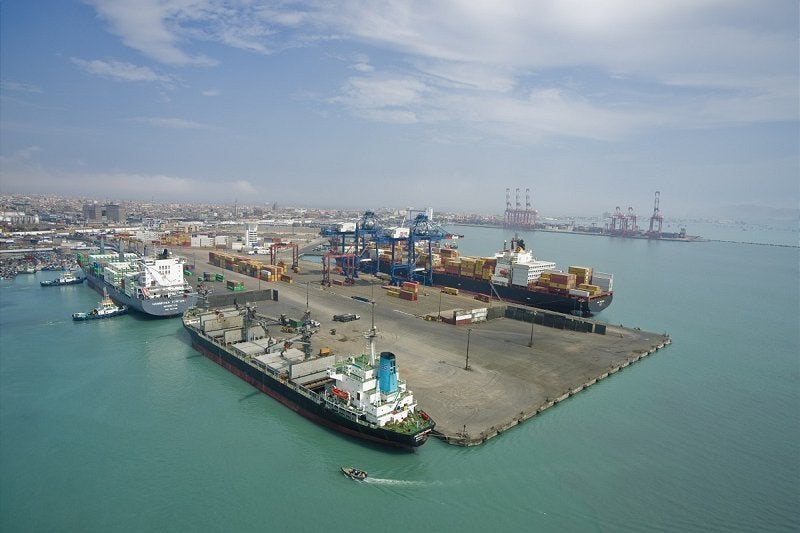 APM Terminals Callao has started a project to extend Callao port terminal in Peru as part of a $749m plan to expand its capacity to 2.9 million teu.
Patio Guadalupe, an abandoned train station, is currently being demolished to build the extension for the terminal.
Peru's Minister of Transport and Communications Carlos Paredes said: "In macro terms, this work will improve competitiveness for all activities of Peru and generate more jobs and more investment and, therefore, social inclusion, which is the goal we are pursuing with this government."
APM Terminals plans to order four Super Post-Panamax cranes and 12 Electric RTGs in addition to the $307m investment in the first and second phases of the project, which is scheduled to be completed in the fourth quarter of 2014.
APM Terminals managing director Henrik Kristensen said: "Investing in four Super Post Panamax cranes with a 23 container reach and 12 Electric RTG cranes is a clear commitment to develop Callao as a strategic, regional hub to generate more business for the country through a world-class, eco-friendly port."
In July 2011, APM Terminals took control of the administration and management of Terminal Muelle Norte (North Terminal) at the Port of Callao, Peru, under a 30-year concession.
Under the concession, APM has invested $35m to update and expand the existing facility into a multipurpose terminal serving general, ro-ro, break bulk and containerised cargo as well as cruise ships.
In the future, the company plans to buy and install 12 new post-Panamax STS cranes and 36 new RTGs.
APM Terminals Callao signed an agreement with the Artisan Fishing Community in August 2012 to provide $3m to develop their fishing terminal and improve the overall safety of the port.
Located 30 minutes by car from Peru's capital of Lima, the port currently handles 90% of the country's containerised cargo.
---
Image: The project will see Patio Guadalupe, an abandoned train station, demolished to build a new terminal expansion at the Port of Callao in Peru. Photo: APM Terminals.