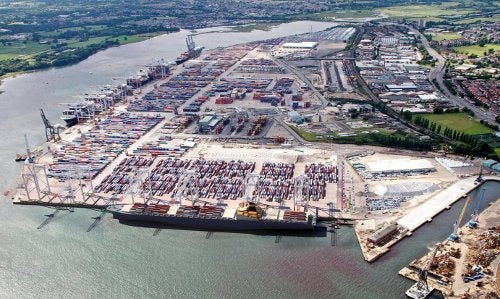 Associated British Ports (ABP) has secured approval for the dredging of Southampton Port's access channel in the UK, to improve transit of the larger container vessels that use the existing container berths operated by DP World Southampton.
The project involves the removal of about 450,000cbm of material at the Marchwood Moorings, expanding the access channel by 30m.
ABP's work is part of a £150m redevelopment plan to build a new quay at the Southampton docks container terminal.
Under the plan, two existing berths, 201 and 202, will be combined to build the new quay, helping the container terminal accommodate the next generation of ultra-large container carriers (ULCCs).
ABP port director of Southampton Doug Morrison said: "The redevelopment of berths 201 and 202 will allow us to handle the largest vessels on order, and the channel-widening works at Marchwood will have the added benefit of ensuring we maintain the highest navigational safety standards in the port."
As part of the dredging project, ABP has been working closely with Marchwood Yacht Club (MYC) to select new locations for 16 of its 150 moorings, which will be located in deeper water in order to accommodate yachts with deeper draughts.
Relocation of navigation marks will also be carried out as part of the preparation works of the project; one will be improved to support a new weather station and tide gauge to assist port users.
UK Dredging's UKD Bluefin, a purpose-designed trailing suction hopper dredger, was used to start the preliminary works in November 2012.
ABP expects to award a contract for the remainder of the works in December, while the dredging is expected to be completed by spring 2013.
The new £150m berth, which is scheduled to be completed by December 2013, will be 500m long and 16m deep and will be able to handle four 400m vessels of 16,000teu capacity, with five ship-to-shore super post-panamax cranes. Operations at the new quay are expected to start in January 2014.
---
Image: Dredging at the Marchwood Moorings will expand Southampton Port's access channel by 30m. Photo courtesy of Associated British Ports.