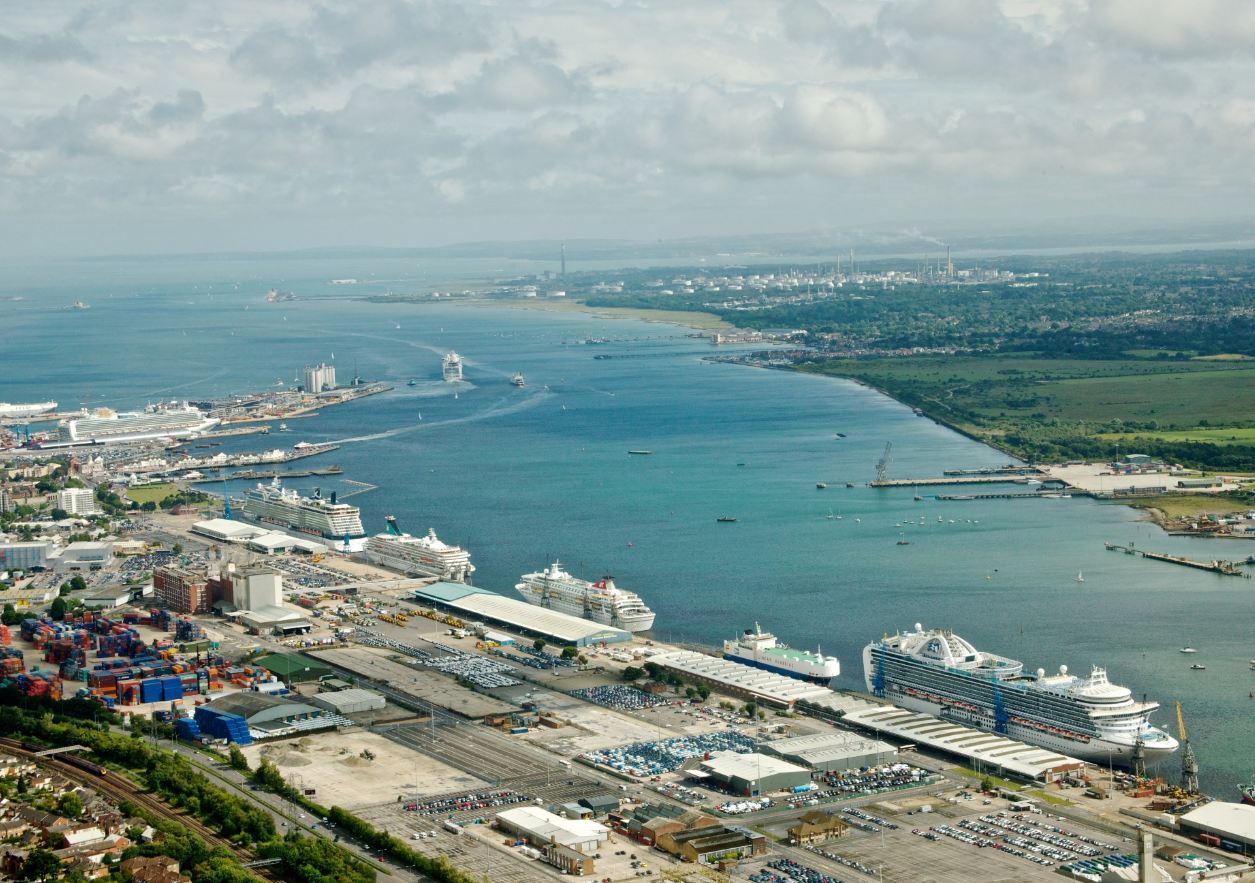 Associated British Ports (ABP) has secured approval from the Marine Management Organisation (MMO) to deepen and widen its shipping channel to improve marine access to the Port of Southampton.
Southampton's shipping lane is planned to be expanded to improve the capability of the port to receive larger ships in the future.
Project work will include the deepening of the main navigational channel used by commercial shipping from a current minimum depth of 12.6m, at various points along a 25-mile route.
The channel will also be widened by about 100m in some areas to allow vessels to pass side by side.
Around 23 million tonnes of material will be removed and dumped in deep water south-east of the Isle of Wight.
Dredging will be carried out along the route, from the Nab Channel to the east of the Isle of Wight through the central Solent and extending to the container terminal in the Test Estuary.
The project will improve the safety of navigation, increase the marine tidal access window for large vessels and allow larger oil tankers to reach Fawley refinery.
ABP port director Southampton Doug Morrison said the project will ensure the port's future for customers and the 12,000 jobs it supports.
"As shipping gets bigger, the port needs to adapt in order to retain its place at the forefront of the industry and to continue to be able to meet our clients' needs," Morrison said. "The dredging works are just the latest in a series of investments by ABP in safeguarding the future of the Port of Southampton, including the ongoing work to redevelop the container terminal that is so important to the region's future economic prospects."
The project follows approval in December 2012 for the port to expand its access channel by 30m, which involves the removal of about 450,000m³ of material at the Marchwood moorings.
---
Image: The shipping channel at the Port of Southampton will be expanded, allowing the port to receive larger ships in the future. Photo: Associated British Ports.