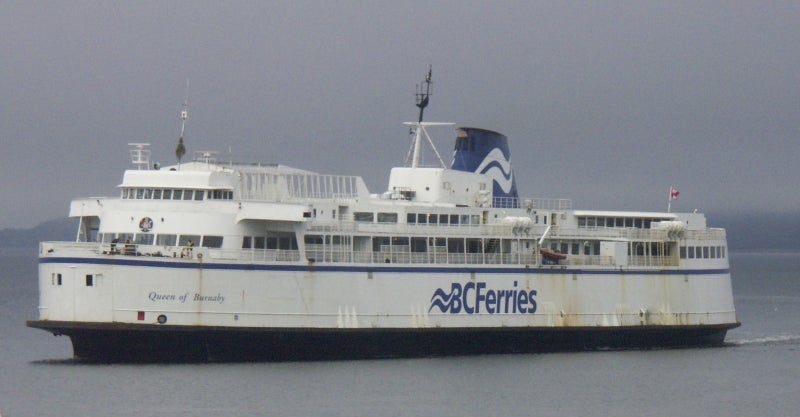 BC Ferries in Canada has secured approval from the BC Ferries Commissioner to purchase three new intermediate class vessels to standardise its fleet.
The three new vessels will replace the 48-year old Queen of Burnaby and the 49-year old Queen of Nanaimo, as both vessels are scheduled for retirement in 2016.
The new vessels, which will be capable of accommodating 145 vehicles and 600 passengers, will take over the operations of the Queen of Burnaby, which sails between Comox and Powell River, and the Queen of Nanaimo, which operates between Tsawwassen and the Southern Gulf Islands.
The third vessel, capable of transporting 125 vehicles and 600 passengers, will be built to support peak season service on the Tsawwassen-Southern Gulf Islands route.
The third ferry will also be used as a relief vessel when the other new ships require maintenance or refit work.
BC Ferries president and CEO Mike Corrigan said as part of the newbuild programme, the company intends to achieve capital and operating cost savings and efficiencies with an overall class and standardisation strategy.
"Improved operational efficiencies are also expected including lower crew training costs with standardised bridge, engine room and accommodation layouts, and lower maintenance costs with standardisation of parts and equipment," Corrigan said.
BC Ferries currently intends to buy LNG-fuelled vessels, though the operator is yet to finalise the decision.
The company will issue a request for prequalification later this month for the design and construction of the vessels.
Both Canadian and international shipyards are invited to bid for the construction contract, which is expected to be awarded in January 2014.
The two 145-vehicle ferries are scheduled to enter service in 2016, while the 125-vehicle ferry would start services in 2017.
---
Image: BC Ferries' new vessels will replace the Queen of Burnaby and the Queen of Nanaimo following their retirement in 2016. Photo: Webgeer.