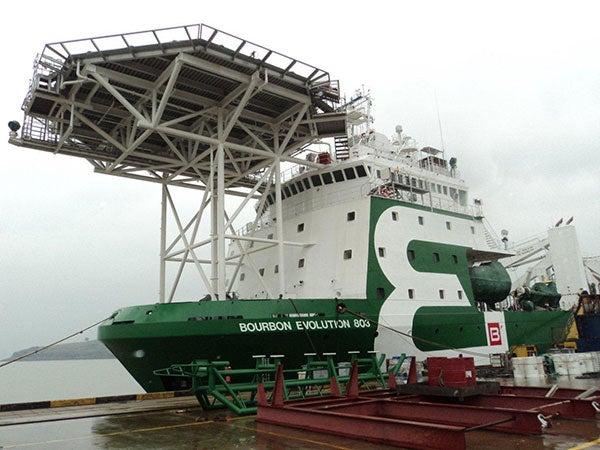 French shipping company Bourbon has announced its plan to sell vessels worth $2.5bn under sale-and-lease contracts as part of its 'Transforming for Beyond' project.
Under the first phase of the project, the French firm has signed a sale-and-lease contract worth $1.5bn with China's ICBC Financial Leasing for 51 vessels, including bareboat charter back for a period of ten years.
Out of the 51 vessels, 24 are currently in operation and 27 are under construction with scheduled delivery within 14 months.
ICBC Financial Leasing is a unit of Industrial and Commercial Bank of China (ICBC) that leases ships and aircraft.
The main features of the transaction include the sale of vessels at market price with a vendor loan of a maximum of $116m, bareboat vessel lease of 10.66% of the sale price, and right of first refusal in the event of ICBC Financial Leasing selling vessels during the lease period.
The transaction is expected to be completed within two months.
Bourbon expects to realise a capital gain of about 12% of the total value of the vessel sale based on market price estimates.
Bourbon CEO Christian Lefevre said: "This operation won't affect our fleet standardisation strategy as the vessels in the bareboat lease come from our vessel series; they have been designed and built to our standards and Bourbon retains full operational responsibility for its vessels."
ICBC Financial Leasing president Lin Cong said: "Through this project, we would like to establish a long and stable relation of cooperation with Bourbon, further expand our leasing business in offshore market, and set up business relations with more domestic and overseas corporations in the future."
Following completion of the transaction, with the last vessel scheduled to be delivered in mid-2014, Bourbon would operate about 230 supply vessels, including 54 under bareboat charter.
---
Image: Of the 51 vessels to be sold by Bourbon, 24 are in operation and 27 are under construction, with scheduled delivery within 14 months. Photo: Bourbon.