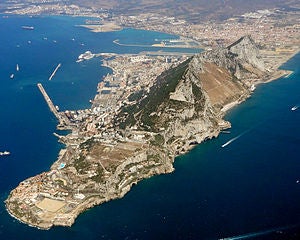 The UK Government is to summon the Spanish ambassador after a Spanish vessel, RV Ramon Margalef, performed surveying activity in British Gibraltar's territorial waters on 18-19 November 2013 for over 20 hours.
According to sources, the oceanographic survey ship entered the waters off the peninsula but refused to move despite repeated requests, claiming that it was conducting work with the permission of Spanish authorities.
UK Minister for Europe David Lidington said he strongly condemned the "provocative incursion" and urged the Spanish Government to ensure that it is not repeated.
"We stand ready to do whatever is required to protect Gibraltar's sovereignty, economy and security," Lidington added.
"We believe that it is in the interests of Spain, Gibraltar and Britain to avoid incidents such as this, which damage the prospects for establishing dialogue and cooperation."
According to the UK Foreign Office, Britain has already summoned the Spanish ambassador in relation to Gibraltar twice since the present government held office in December 2011.
Spain and the UK have disputed the sovereignty of Gibraltar since 1704.
---
Image: Birds-eye view of Gibraltar. Credit: Flickr: Gibraltar.