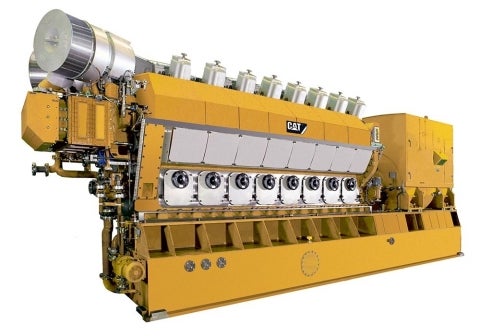 Caterpillar Global Petroleum has secured a contract to deliver diesel generator sets for the main and propulsion power, as well as the emergency power, for six drillships to be built by Brazilian shipbuilder Estaleiro Enseada do Paraguaçu (EEP) for Sete Brasil.
Construction of all the six vessels will be carried out at EEP's shipyard in the state of Bahia, Brazil.
Each vessel will be equipped with six 16CM32 main diesel generator sets and one 3516B generator set, which will be used for providing emergency power.
Following delivery, the vessels will be chartered to Petrobras for a period of 15 years under a contract with Sete Brasil.
Under the charter contract, drilling contractors Odebrecht Oil & Gas and Etesco will operate the new vessels in the Brazilian pre-salt ultra-deep layers drilling programme.
Apart from packaging, testing and assembling the power systems, Caterpillar will also offer product support and service during the operational lifetime of the vessels via its Brazilian dealer Sotreq.
The CM32C generator sets, which meet IMO Tier II emissions standards, offer the reliability, durability, efficiency and performance required for the drillships to meet the challenging operational conditions during operations in deep and ultra-deep layers, according to Caterpillar.
Caterpillar's Piracicaba facility, which provides a range of main power, auxiliary, and emergency generator sets, will be responsible for carrying out the testing and packaging of the 16CM32 generator sets to meet local content standards.
---
Image: Caterpillar will deliver six 16CM32 main diesel generator sets and one 3516B generator set for each of Sete Brasil's six new drillships. Credit: Business Wire.