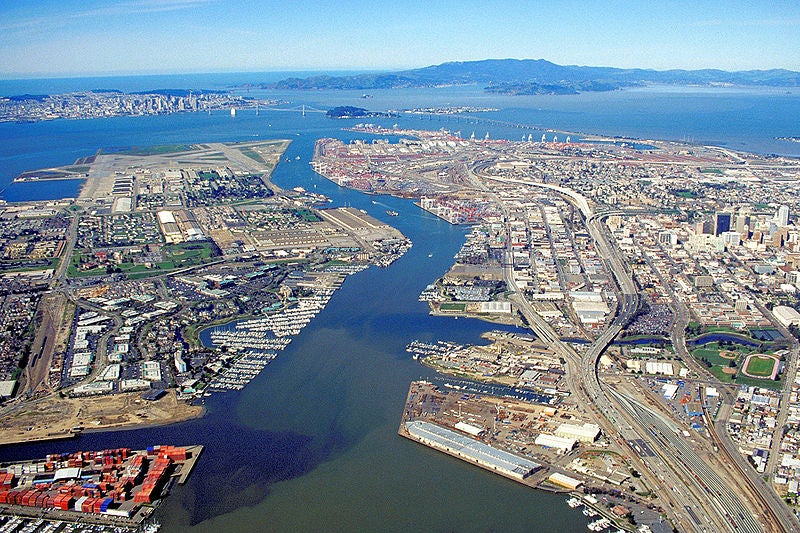 Switzerland-based engineering firm Cavotec has won orders from the Port of Long Beach and the Port of Oakland in the US to install multiple alternative maritime power (AMP) shore-to-ship electrical systems as part of a plan to improve safety and environmental performance.
The order also includes supply of shore power systems built into the quayside that allows vessels to switch off their engines while docked and connect to grid-generated electrical power.
Under the deal, the company will also provide its new spring-assisted one-hand-lift access covers.
Cavotec USA West Coast manager Rob Thompson said that the company's one-hand-lift access covers are safer than many alternatives that are currently available.
"Conventional systems include covers with very heavy lift weights, while Cavotec's innovative system helps to avoid operator stress and injury by reducing these lift weights to a minimum," Thompson said.
Services like power supply for reefer containers, lighting, heating, food preparation and cargo handling can be run directly from the port, by using the AMP systems.
Connecting to the grid-generated electricity will allow the ships to reduce fuel consumption while it will also minimise particulate matter emissions, leading to improved air quality for ports and surrounding areas.
The Cavotec shore power systems were first adopted at the Port of Gothenburg in 1984 and since then are being used at ports on the US west coast, as well as in Canada, Europe and the Far East.
Many ports on the US west coast, including the Port of Long Beach, the Port of Oakland, and the Port of Los Angeles have adopted the technology.
Cavotec also produces a range of advanced technologies that include automated mooring systems, Panzerbelt cable protection systems, crane controllers, marine propulsion slip rings, power chains and connectors, radio remote controls, motorised cable reels and steel chains.
---
Image: Cavotec's AMP shore-to-ship electrical systems will be installed at the Port of Oakland and Port of Long Beach, for improved environmental performance. Photo: Robert Campbell