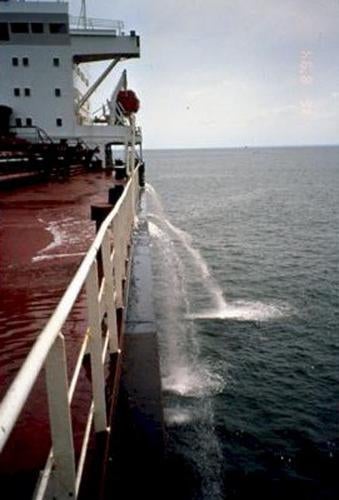 Capital Corp Merchant Banking (CCMB), a US-based boutique merchant banking group, has entered into an agreement with a client to invest $41m in a ballast water treatment project.
The eco-friendly patent-pending project uses energy-efficient water treatment technologies that result in 'a smaller energy footprint and decreased ship power capacity needs'.
Of the total project amount, CCMB will provide its client with $19m in common stock and $22m in debenture.
Ballast water, which is filled in the ship's ballast tanks, provides stability and the ability to manoeuvre during voyages when not carrying cargo, or carrying cargo that is too light, or when stability is required to deal with rough seas.
Ballast water contains a variety of biological materials such as non-native, nuisance, and exotic species that can cause extensive ecological and economic damage to aquatic ecosystems.
The ballast water treatment project is an initiative that allows a broad range of ships to treat ballast water effectively.
According to Frost & Sullivan, the global ballast water treatment equipment market presents a massive growth potential for system vendors.
The revenue forecast for ballast water treatment systems is to increase by 34% from 2013-2016 and by 64% from 2017-2020 to reach $34bn over the course of the decade.
---
Image: CCMB is investing $41m in an eco-friendly ballast water treatment project. Credit: PRNewsFoto/Capital Corp Merchant Banking.