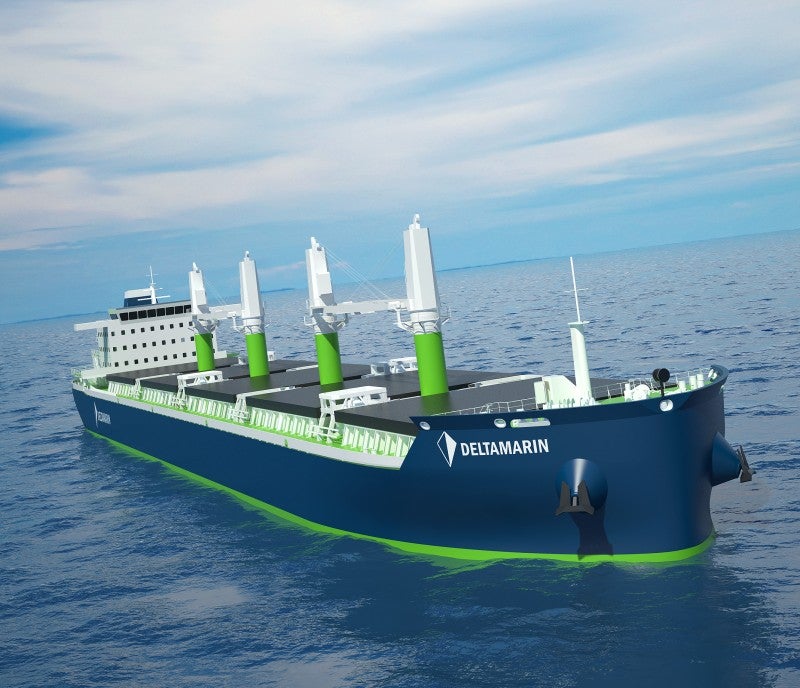 Deltamarin has won a contract from China's Chengxi Shipyard to design four handysize bulk carriers on order from China Navigation including an option for additional six vessels.
The vessels will be built at Chengxi shipyard to B.Delta37 design, which features low fuel consumption, and are expected to be delivered between November 2013 and September 2014.
Under the deal, Deltamarin will be responsible for the basic and detail design, technical procurement handling as well as provide a team to take the design to production.
Deltamarin will utilise its partner network to carry out the design work at its offices in Europe and China.
The 39,500 dwt vessels will have a length of 180m, beam of 30m, scantling draught 10.5m, cargo capacity of 48,500m3.
The vessels are designed to carry bulk cargoes, grain, coal, concentrates, heavy general cargo, steel coils, steel slabs and a wide variety of heavy project cargoes.
Deltamarin said that service speed at design draught will be 14.0 knots, while model tests indicate a daily fuel oil consumption at design draft of 18t including 15 % sea margin, ISO conditions.
The company claimed the energy efficiency design index (EEDI) is estimated at 15.4% less with similar new features to the B.Delta designs is already in operation and has proved the validity of the test results.
Fuel-saving features include modified hull form, and propeller, rudder and main engine solutions.
Similar ships of B.Delta37 design are currently being built in China at Tianjin Xingang Shipbuilding Heavy Industries, for Louis Dreyfus Armateurs (Lda ) and MTM Ship Management and Deltamarin expects additional shipbuilding contracts to be signed within a few months.
Image: Deltamarin's B.Delta 37 handysize bulker to be built at Chengxi shipyard for China Navigation will have an over all length of 180m, beam of 30m. Photo: Deltamarin