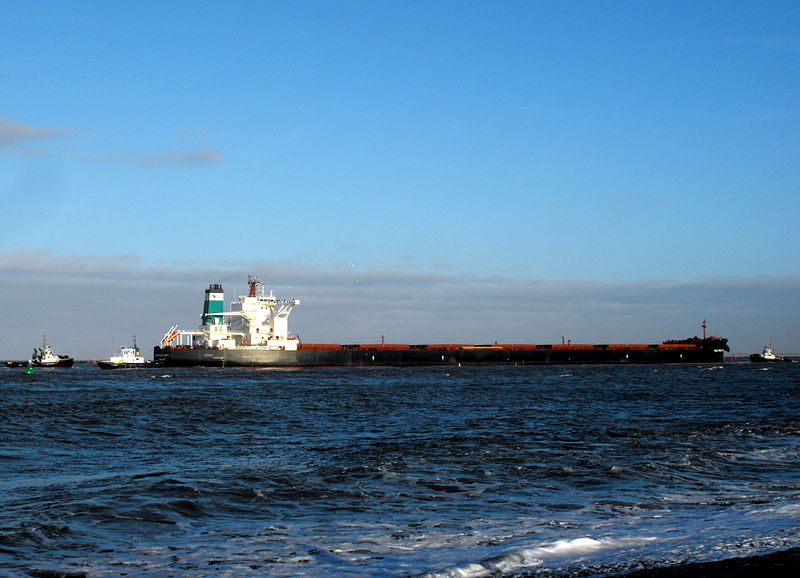 China Rongsheng Heavy Industries has delivered the eighth 380,000dwt very large ore carrier (VLOC), named Vale Saham, to Oman Shipping Company.
Out of the eight VLOCs delivered so far, one vessel was delivered in 2011, six in 2012 and one in 2013.
The Rongsheng-built VLOCs have recorded an energy efficiency design index (EEDI) of 1.99 during sea trials.
China Rongsheng said the environmentally friendly design of the vessels will help in reducing oil consumption and CO2 emissions, while their operating efficiency also exceeds the majority of existing ore carriers.
The vessels will also comply with the emission reduction limits set by the International Maritime Organization (IMO) that came into force on 1 January 2013.
All the VLOCs built by China Rongsheng will have a length of 360m, breadth of 65m and depth of 30.4m.
The vessels are being chartered to Brazilian mining firm Vale to support the operation of the company's ore distribution centre in Oman, as well as transport cargo along the iron ore trade route between Brazil and Oman.
Rongsheng delivered the first VLOC, Vale China, to Vale in November 2011.
The main engine for the VLOCs, the 7RT-flex 82T, was self-built by China Rongsheng and produced by its marine engine building division Hefei Rongan Power Machinery.
According to China Rongsheng, the Wartsila low-speed diesel engine offers a huge power output, low oil consumption, compact structure and reduced emissions of SOx and NOx.
Vale plans to operate about 35 VLOCs by 2013, with 19 owned by the company and the remaining vessels chartered from Bergsen, STX Pan Ocean and Oman Shipping.
---
Image: Vale Rio de Janeiro is part of Vale's plan to operate 35 VLOCs by 2013. Photo: courtesy of Robert Smith.