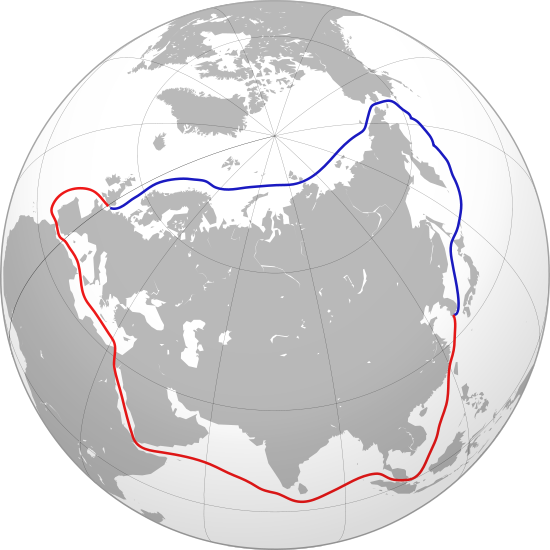 A 19,000t cargo vessel operated by China's Cosco Group has started its journey to Europe via the Arctic Northeast Passage, a shortened route that could reduce the shipping time between Asia and Europe.
The cargo ship, called Yong Sheng, sailed from Dalian in China for Rotterdam in the Netherlands, marking China's first commercial transit through the 2,936 nautical mile Northeast Passage off Russia's northern coast.
According to reports, the route through the Bering Strait is expected to cut the journey time by about 12 to 15 days compared to the traditional route via the Suez Canal and Mediterranean Sea.
The journey between Dalian and Rotterdam along the traditional route usually takes 48 days but Yong Sheng is due to arrive in Rotterdam on 11 September, completing the journey in 35 days.
The Northeast Passage, also known as the Northern Sea Route, lies in Arctic waters and is now navigable for around four months of the year due to Arctic ice melting.
According to analysts, due to climate change, Arctic lanes could be open for longer periods, eliminating the need for icebreakers under Russian rules for all Arctic route journeys.
China carries out about 90% of its foreign trade by sea and Beijing hopes that the new shipping route will help develop the northeast of the country.
As the Northern Sea Route is now open, Russian authorities have granted 372 permits in 2013 to ships intending to sail through all or some of the passages, as compared to 46 full transits in 2012 and four in 2010.
---
Image: The Northern Sea Route would reduce journey between Dalian and Rotterdam to 35 days compared to 48 days taken by the traditional route. Credit: Kazakhstan_(orthographic_projection).svg.