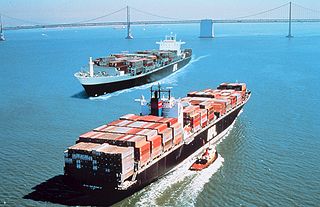 Greek shipping firm Capital Product Partners (CPP) has purchased three 5,023 twenty-foot equivalent units (TEU) container vessels from its sponsor Capital Maritime & Trading for $195m.
The three container vessels are M/V CCNI Angol, the M/V Hyundai Privilege and the M/V Hyundai Platinum.
The company financed the purchase from its recent $200m credit facility with ING Bank and HSH Nordbank and through selling of its public offering of 13,685,000 common units at a rate of $9.25 per unit.
The credit facility also allows the company to further avail finances up to 50% of the total value of modern product tanker and post panama container vessels.
Built at Hyundai Heavy Industries, each of the new vessels is employed under a 12-year charter employment with Hyundai Merchant Marine at a gross rate of $29,350 per day.
As part of the agreement, the company has also extended the charters with Capital Maritime for its IMO II/III chemical product tankers, M/T Alkiviadis and M/T Agisilaos, for a period of 12 months at a gross rate of $14,250 per day.
The M/T Alkiviadis and M/T Agisilaos are expected to be redelivered by June 2014 and August 2014, respectively.
Capital Product Partners CEO and chief financial officer Ioannis Lazaridis said they are pleased to have entered into a new credit facility and concluded an important transaction for the purchase of the three 5,023 TEU container vessels, as these transactions offer long term cash flow visibility to their shareholders and further diversify their revenue stream.
"In addition, we are pleased to have extended the charters of two of our product tankers at an increased rate with our sponsor, which reflect the positive fundamentals of the product tanker market ahead," Lazaridis added.
"We would like to reiterate our commitment to the $0.93 per unit annual distribution guidance going forward. These transactions, as well as the positive fundamentals of the product tanker market going forward, further enhance our financial flexibility in order to pursue growth opportunities and further forge a pathway to distribution growth."
---
Image: All the three vessels are 5,023 TEU container vessels. Credit: National Oceanic & Atmospheric Administration (NOAA).