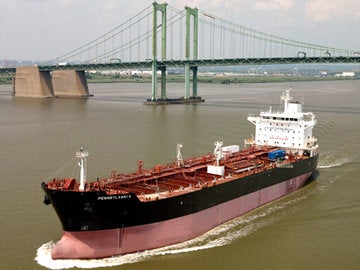 Crowley Petroleum Services, a subsidiary of Crowley Maritime, has purchased two Jones Act tankers, the Pennsylvania and the Florida, from Aker Philadelphia Shipyard (APSI) for $180m.
Since 2011, APSI has been building the vessels for its own account and they are scheduled to be delivered in August 2012 and February 2013.
The addition of the new tankers will help Crowley to provide a more diverse fleet to its customers for the transportation of petroleum and chemicals, according to the company.
The 45,800dwt vessels will have a length of 183.2m, breadth of 32.2m, depth of 18.8m and a draft of 12.2m.
Powered by the first Tier II large-bore engines, MAN-B&W 6S50MCs, the vessels can run at a speed of 14.5 knots.
The double-hulled vessels are equipped with segregated ballast systems; other safety features include water and CO2 firefighting systems, as well as a foam water spray system.
Each vessel will have the capacity to carry 330,000 barrels of a variety of petroleum products and chemicals.
Upon delivery, Crowley will operate the two ABS-classed vessels in the US coastwise trade.
By 2013, Crowley is planning to own and operate 17 articulated tug barges (ATBs) including 155,000-barrel, 185,000-barrel and 330,000-barrel capacity tank vessels.
Aker said that it is expecting to receive a nominal amount in excess of $35m per vessel based on the tankers' performance in the market, in addition to the $90m purchase price for each tanker.
APSI is currently building the first of two contracted 115,000dwt crude oil carriers for Exxon Mobil Corporation's US marine affiliate SeaRiver Maritime, and both the crude oil tankers are scheduled to be delivered in 2014.
---
Image: Upon delivery, Crowley will operate the two Jones Act tankers, the Pennsylvania and the Florida, in the US coastwise trade. Photo: Crowley Maritime