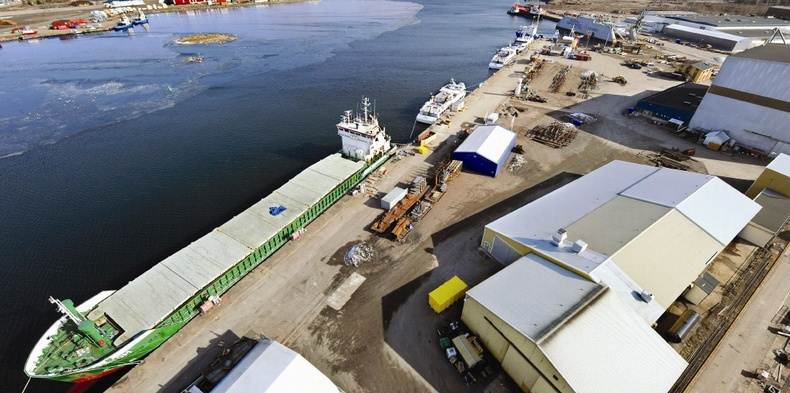 Dutch shipbuilding firm Damen Shipyards has acquired the shares of Swedish ship repair and maintenance yard Oskarshamnsvarvet in Oskarshamn for an undisclosed sum.
Oskarshamnsvarvet specialises in the maintenance and repair of vessels up to 80m and since 1863 it has built, repaired and maintained a substantial part of the Swedish coastal fleet.
The yard includes a floating dock, a slipway, and a 100t portal crane, and is also active in industrial activities such as specialised crane assembly and the production of special-purpose containers.
Damen Shipyards CEO René Berkvens said that the takeover of Oskarshamnsvarvet fits right into the company's strategy to increase its network of ship repair yards in Europe.
"Moreover, Oskarshamnsvarvet is a solid base from which we can provide services to existing and new (Swedish) clients," Berkvens said.
Following the acquisition, Damen will have two ship yards in Sweden including Oskarshamnsvarvet on the east coast and ShiprepairGötaverken on the west coast.
It operates about nine ship repair and conversion yards along the North Sea coast and three repair yards in the Middle East.
In April this year, Damen acquired French ship repair yard Sobrena as part of its long-term strategy to expand its repair services.
The company said that the newly acquired yard will be renamed Damen Shiprepair Brest and serve the maritime and offshore industries with ship repair and conversion services.
Damen Shiprepair Brest has three drydocks with the largest one, N°3, measuring 420m x 80m and will focus on repair and conversion work of ocean going vessels, offshore vessels and platforms.
Damen Shiprepair Brest will also serve various markets and vessel types, like LNG tankers, oil tankers, semi-submersibles, FPSOs, offshore construction vessels, jack-up rigs, cruise ships and ferries.
Under the undisclosed value deal, the Dutch shipbuilding firm also plans to continue the current operations at the yard.
---
Image: Oskarshamnsvarvet, which includes a floating dock, a slipway, and a 100t portal crane, specialises in maintenance andrepair of vessels up to 80m. Photo: Damen