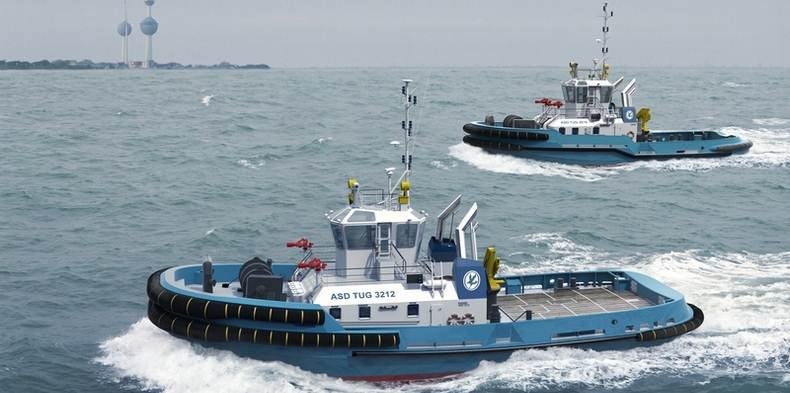 Damen has won a contract from Kuwait Oil Company (KOC) to build 14 ASD tugs to assist tankers at Kuwait's nearshore loading terminals, as well as at new moorings further offshore.
The order includes two types of ASD vessels, with nine of Damen's 3212 model units of 80t bollard pull, while the remaining five units will be built on the 2810 design of 50t bollard pull.
Based on existing Damen designs, the new tugs will be able to meet KOC's requirements on layout, systems and performance.
The vessels will be financed by investments made by KOC under its long-term strategy to increase Kuwait's export capacity as well as expand marine facilities in the future.
Development work on the tugs has already been started by Damen's naval architects and designers in the Netherlands.
All 14 tugs will be built by Damen Shipyards Galati in Romania and are scheduled to be delivered from 2014.
Damen said the new tugs will also be equipped with fire fighting systems for operations in the specified regions.
Damen and KOC have been working together since the late 1980s, when Damen delivered steel crew / pilot tenders and the large fire-fighting / terminal tug 'Sabahi' to KOC.
The Dutch shipbuilder also delivered a complete new fleet of tugs, crew tenders, work boats and mooring boats to KOC in the 1990s.
---
Image: The 14 Damen ASD Tugs to be delivered to KOC will include nine 3212 vessels and five 2810 design units. Photo: Damen.